Construction ban lifted as winds help clear Delhi's air
Jan 16, 2023 02:26 AM IST
The transport department on Friday lifted the January 9 ban on vehicles with older emission standards. Under stage III, states have the option to ban such vehicles
Delhi's air quality improved significantly on Sunday, dropping down to the lower end of the poor category, prompting authorities to ease restrictions on private construction, brick kiln operations, stone crushers and mining in the national capital region with immediate effect.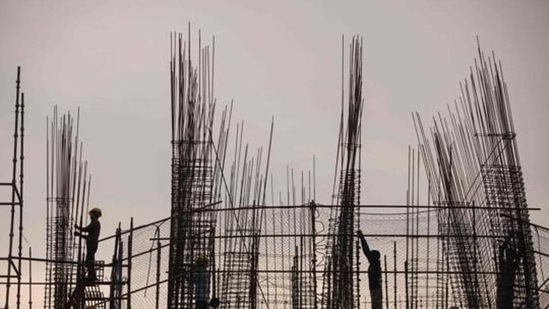 The Commission for Air Quality Management had invoked stage III of the Graded Response Action Plan on January 6, when the Air Quality Index had touched 400 (very poor). It worsened further to 434 (severe) on January 9. It has been below 400 since January 11 and was 213 (poor) on Sunday. The AQI is expected to remain low on Monday as well, according to the early warning system.
Also Read: Delhi traffic police change rule amid rising air pollution, fines up to ₹20k
"The AQI of Delhi has since improved from the level of 353 (very poor) on January 14, 2023, and is exhibiting a decreasing trend since the last three days, and has been recorded at 213 (poor) on January 15, 2023. Preventive and restrictive Grap III measures invoked on January 6 seems to have helped the AQI levels and forecast by the IMD ( India Meteorological Department) also predicts that the AQI will remain largely in the 'poor' to 'very poor' category in the coming days," the commission's order on Sunday said.
Also Read: - 4 degrees in Rajasthan; cold wave alerts for these states | Top updates
The transport department on Friday lifted the January 9 ban on vehicles with older emission standards. Under stage III, states have the option to ban such vehicles.
The Central Pollution Control Board classifies an AQI between 0-50 as 'good', between 51 and 100 as 'satisfactory', between 101 and 200 as 'moderate', between 201 and 300 as 'poor', between 301 and 400 as 'very poor' and over 400 as 'severe'.
"Delhi's air quality is likely to remain in the 'poor' category on January 15 and it will deteriorate on January 16, but will remain in the upper end of the 'poor' category. The air quality is likely to deteriorate further after that and will reach the 'very poor' category and stay in it on January 17 and 18," according to the EWS.