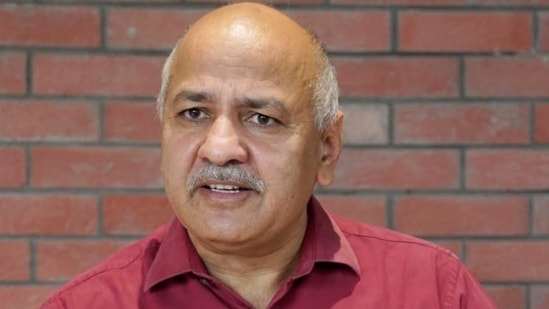 Delhi's oxygen requirement down, told Centre to redirect surplus quota to other states: Manish Sisodia
Delhi recorded 10,400 fresh Covid-19 cases on Thursday and the positivity rate went down to 14 per cent, Manish Sisodia said.
UPDATED ON MAY 13, 2021 12:55 PM IST
Delhi's deputy chief minister Manish Sisodia on Thursday said the city's requirement of oxygen has gone down from 700 metric tonnes to 582 metric tonnes per day and the Aam Aadmi Party (AAP) government has written to the Centre asking it to give the surplus quota to other states. "Delhi needs an average of 582 metric tonnes of oxygen now, as against the 700 MT it needed when the coronavirus disease (Covid-19) cases had peaked. We have told Centre to give the extra oxygen from Delhi's quota to other states," he said, according to news agency PTI.
Click here for full Covid-19 coverage
Expressing gratitude to the Centre and the Delhi High Court for coming to the aid of the people of Delhi when they struggled to meet their oxygen demand, the minister said that the city was now reporting a lower positivity rate.
"There has been a sharp reduction in the number of Covid-19 cases in city. On Thursday, the city recorded 10,400 fresh infections and the positivity rate went down to 14 per cent. More beds are now available in hospitals and the oxygen situation has improved," Sisodia said, according to news agency PTI.
According to a release issued by the Centre on Monday, oxygen supply to all over the country was enhanced by setting up thousands of pressure swing adsorption (PSA) plants, importing liquid medical oxygen (LMO) from overseas, and procurement of oxygen concentrators.
Also Read: Delhi HC seeks info of patients admitted, discharged at hospitals since April 1 to review 'malpractice' allegations
Oxygen production increased from 5700 MT per day in August last year to 9,446 MT per day in May this year, the government said.
Meanwhile, the Delhi high court, in an attempt to restrict hoarding and black marketing of equipment used for the treatment of Covid-19, told the Centre on Wednesday that it was "high time" to fix the maximum retail prices (MRP) of oxygen concentrators.
In a session earlier this month, the court looked into allegations of hospital beds not being vacated in Delhi and directed the government to update its portal with the numbers of patients discharged and admitted on a daily basis. During its judgement, the court also directed the Centre to ensure that Delhi gets its allocated 490 MT oxygen supply and said 'contempt action' will be initiated in case the Centre fails to comply with the order.
Close