East Delhi gang rape: Court denies bail to accused man
Published on Aug 09, 2022 11:52 PM IST
On January 28, the 21-year-old woman was abducted by at least 11 members of a family in her neighbourhood -- including women and minor boys -- locked in a room where she was gang-raped in front of the women, who later chopped her hair off, blackened her face, put a garland of footwear around her neck, and paraded her through the lanes near their house in Shahdara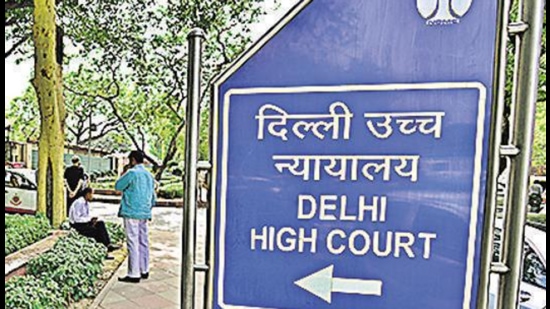 A Delhi court has denied bail to an accused in the January gang-rape and torture of a 21-year-old woman in east Delhi's Shahdara, saying it was "serious and heinous offence committed with not just illegality but with a brutal and perverted mentality".
On January 28, the 21-year-old woman was abducted by at least 11 members of a family in her neighbourhood -- including women and minor boys -- locked in a room where she was gang-raped in front of the women, who later chopped her hair off, blackened her face, put a garland of footwear around her neck, and paraded her through the lanes near their house in Shahdara.
Additional sessions judge Amitabh Rawat rejected the contention of the accused that his name was not mentioned in the FIR and said, "FIR is not an encyclopedia of the events but the starting point of the investigation of the offence."
"It is also not necessary that till the time an act of the accused is covered by the video, he cannot be held accountable for the acts attributed to the accused by the witnesses," the court said in an order of August 2. A copy of the judgment was made available on Tuesday.
The motive for the crime, police had said, was personal enmity. The family alleged that the victim woman was responsible for the death by suicide of one of their kin, a 16-year-old boy who used to stalk her.
According to the prosecution, the accused, RajeevKumar, who was the maternal uncle of the deceased, along with other accused persons were part of group which remained outside the house where the victim was confined so that no one could rescue her.
The police had told the court that the accused, along with others, tried to obstruct/ restrain the police officers who reached the place of incident and tried to rescue her, adding that he also abused, pushed and molested the victim when she was brought in the street.
"Precisely, the present applicant is actively involved in such a crime where a married lady (victim) was abducted, molested and sexually harassed and she was publically paraded in full public view while putting a garland of sleepers around her neck. The incident was committed by the accused persons in a very pre planned manner with intention to dishonor the victim," the police said.
The police also said that the accused is a close family member of the accused persons who resides in the same locality as the victim's family, and if granted bail, he may hamper the process of investigation and influence the witnesses.
The accused's counsel, Vivek Vidyarthi, denied allegations and said that Kumar was being falsely implicated in the crime.