'Mismanagement' in Delhi power sector: Cong's Ajay maken
Published on Nov 22, 2022 11:40 PM IST
The Congress on Tuesday accused the Aam Aadmi Party (AAP) of mismanagement in the power sector, which has led to growing unemployment in the city, and demanded a Central Bureau of Investigation (CBI) probe in the matter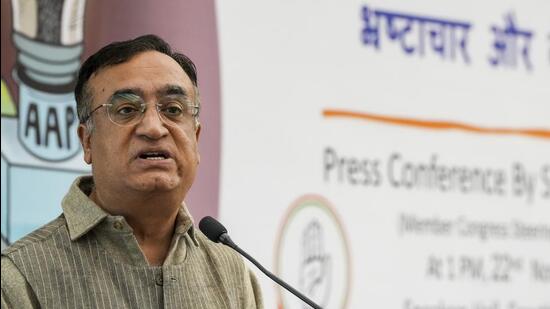 The Congress on Tuesday accused the Aam Aadmi Party (AAP) of mismanagement in the power sector, which has led to growing unemployment in the city, and demanded a Central Bureau of Investigation (CBI) probe in the matter.
Senior Congress leader Ajay Maken, releasing a booklet criticising the Delhi government's electricity model, said, "Ever since AAP came to power in 2015, the number of factories in 11 critical employment-generating factories has seen a 37% reduction totalling 2,638 units, resulting in the unemployment of around 40% workers in these families."
Maken also alleged that the government has provided ₹14,731 crore in power subsidies to private discoms in an unaudited manner.
A spokesperson of the AAP declined to comment.
Personalise your news feed. Follow trending topics