Study flags unaccounted sources adding to Delhi's pollution load
Feb 02, 2023 11:42 PM IST
Experts say unless these sources are recognised, they cannot be acted upon in the fight to bring down pollution.
The real time apportionment study of Delhi's pollution sources have thrown up a quandary for experts studying the data -- a significant chunk of the city's pollution sources are unknown.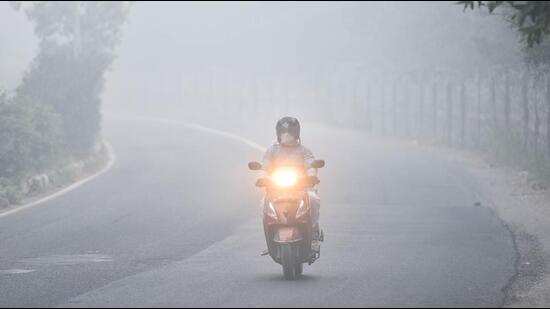 These pollution sources are classified under the "other" category, and experts say unless these sources are recognised, they cannot be acted upon in the fight to bring down pollution.
According to the R-AASMAN portal, which displays apportionment data in real time, the contribution of "others" as a source of Delhi's pollution load peaked at 18% at 10 pm on Wednesday, accounting for nearly one-fifth of the total pollution load.
IIT Kanpur professor Mukesh Sharma, who is leading Delhi's real-time source apportionment project, said, "These are sources which are too small to map, or the model cannot place it into a defined category.
He said observations so far showed that the percentage of the "others" category on Delhi's pollution load was higher on days when pollution levels were relatively low. "On a day when the air quality is relatively clean, we are seeing these sources become more prominent. Otherwise, their contribution through the day can be 2-5%," he said.
Real-time data from the portal showed the 24-hour contribution of the 'others' category was 9% on Tuesday, 5% on Wednesday and 2% on Thursday.
A similar finding has been recorded by the Indian Institute of Tropical Meteorology's (IITM) Decision Support System (DSS), which also uses the "others" category in its model for calculating the possible contribution of different sources of pollution.
On a daily average, these "other" sources accounted for only around 1-2% of the pollution load, but their contribution of pollution sources from outside Delhi was around 32% on Thursday. VK Soni, scientist at IMD, who is part of the DSS, said while all major sources of pollution are already mapped, there is a greater need to map sources in the national capital region in particular. "So far, we are mapping the source contribution from 19 NCR districts, but pollution coming from beyond these districts is then going into the others category. That shows that even more sources can be tracked and mapped. Once a fresh emissions inventory is calculated, more sources can be logged into the system," he said.
Anumita Roychowdhury, executive director, research and advocacy at the Centre for Science and Environment (CSE) said there are a whole range of industrial processes which could be releasing different types of pollution or gases into the air. "Some may form secondary aerosols and some processes may be difficult to classify directly. This still shows that we can expand our emissions inventory further moving ahead and each small source once tackled, can help improve air quality in a region," she said.