'Teachers training-Finland proposal not rejected': LG after Sisodia attacks
Jan 13, 2023 03:59 PM IST
This is the latest issue of contention between the Aam Aadmi Party (AAP) government and the Delhi LG.
Delhi Lieutenant Governor Vinai Kumar Saxena's office on Friday said that no proposal on teachers' training program by the government in Finland has been rejected after Deputy Chief Minister Manish Sisodia targeted him and the BJP. "The LG has not rejected the proposal of training program for primary-in-charges in Finland. Any statement on the contrary is misleading and mischievously motivated," the Raj Niwas wrote on Twitter.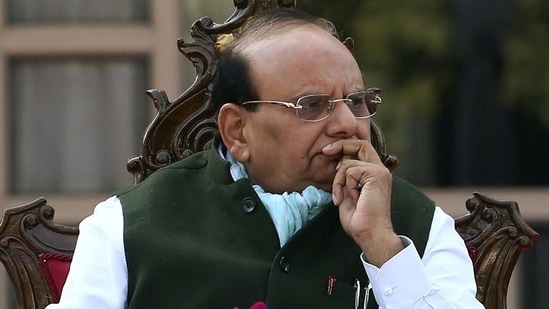 The Delhi government, LG's office further said, has been "advised to evaluate the proposal in totality and record the cost benefit analysis in tangible terms, so as to assess the effectiveness of various foreign training programmes for teachers undertaken in the past". "LG has also advised for examining and identifying similar training programmes in the Institutions of Excellence, within the country, so as to ensure optimal utilization of resources, fiscal prudence and administrative effectiveness," it further underlined.
This is the latest issue of contention between the Aam Aadmi Party (AAP) government and the LG after multiple instances of sparring in the past few months ever since he took over. Sisodia - at a briefing on Friday - had hit out at the BJP over "petty politics", alleging a conspiracy behind the blocking of the program. He said that the proposal was sent to the Delhi LG in October for training program in December. Several questions were asked and responses were shared, he underlined.
But he objected to the suggestion of cost-benefit analysis by LG Saxena. He underlined Finland has the world's leading education system and the training of teachers there can play a critical role in Delhi's education revolution. "Has the BJP fallen to such a low level that it wants to destroy Delhi's education model through the lieutenant governor?"
"We have so far sent 11,00 teachers to countries such as Singapore, Britain, and Finland for training but BJP wants to stall this now," he said. Citing foreign visits of Prime Minister Narendra Modi to other countries, he said that "cost-benefit analysis" could not be done for everything.
Topics