UP RERA supervises completion of stalled Jaypee Kalypso project
Published on Aug 08, 2022 10:15 PM IST
As many as 148 allottees have already taken possession of flats in Gautam Buddha Nagar; 13 more stalled projects are on their way to completion, RERA informed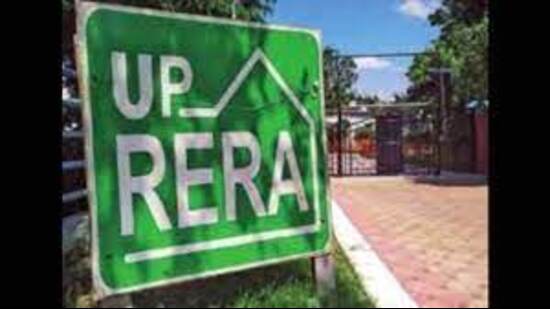 The Jaypee Greens Kalypso Court project has become the first stalled housing project in the state to be completed under the supervision of the UP RERA (Real Estate Regulatory Authority). The project got stalled after the developer couldn't complete it within the stipulated time frame.
The promoter, Jaiprakash Associates Limited, has started giving possession of flats to 148 allottees in two towers in its township in Gautam Buddha Nagar.
Overall possession of 274 flats will be handed over to allottees in the next few weeks.
"UP RERA has successfully supervised completion of the first project using provisions of Section 8 of the RERA Act for rehabilitating delayed and stalled projects," said Rajive Kumar, chairman, UP RERA.
The promoter registered the project comprising eight towers with UP RERA in 2017. But it could only construct four towers before the expiry of the RERA registration.
The UP RERA, in its order dated July 29, 2020, approved the plan for the completion of the remaining four incomplete towers, having 304 units.
It authorised the promoter to complete the remaining construction and development work with the consent of the association of allottees. The promoter was directed to complete the project within 18 months from the date of order.
It may be pointed out that under the supervision of the UP RERA, 13 more stalled projects are on their way to completion.
The UP RERA has set up a project advisory and monitoring committee to identify stalled projects, advise and support promoters and allottees' associations for completing such projects.
This committee is headed by one of the members of the UP RERA. It also includes officials of the UP RERA, the development authority concerned, developers and the association of allottees.
This committee, through a construction consultant appointed by UP RERA, closely monitored the Jaypee Kalypso project. It intervened, when necessary, to address day-to-day issues arising in the project.
Over the last two years, the committee convened multiple meetings for effective monitoring of the project.
"This parallel monitoring mechanism has been instrumental in reducing mistrust between the promoter and the allottees," said UP RERA chairman.
RERA takes promoters to task
Meanwhile, UP RERA has issued public notices to 43 different promoters to remain present before the respective bench of the regulatory authority on the next date of hearing. All these promoters have been avoiding appearing before the RERA for the past several hearings.
UP RERA has warned that an adverse order could be passed against these promoters if they again fail to appear at the hearing.
Personalise your news feed. Follow trending topics