Four held for conning people by selling lumps of brass as gold
Jan 19, 2023 12:41 AM IST
Four serial fraudsters, who allegedly duped people of lakhs of rupees by selling or mortgaging lumps of brass — by passing it off as gold, have been arrested. Two cases against them have come to light and more are expected, said police officers of Kasturba Marg police station
Mumbai: Four serial fraudsters, who allegedly duped people of lakhs of rupees by selling or mortgaging lumps of brass — by passing it off as gold, have been arrested. Two cases against them have come to light and more are expected, said police officers of Kasturba Marg police station.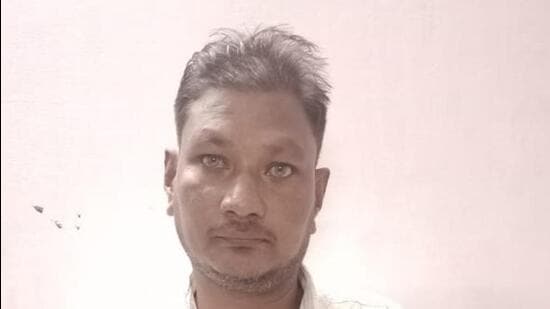 According to the police, investigations against them were initiated earlier this month when a Bhuleshwar-based elderly couple approached them on January 2 and claimed that they were cheated off ₹30 lakh by this gang. The couple, Narendrakumar Jain (63) and his wife Asha (63), said that they first got to know the accused in December last year.
"Jain, a garments trader, had some work at the Esplanade Court in south Mumbai on December 12. As he was on his way out, he was stopped in the street by one of the accused, who asked for directions to a bank.
"During this conversation, the man who introduced himself as Shivkumar Mali, told Jain that he wanted to sell some gold and silver that he had, as he needed money urgently," said an officer with the Kasturba Marg police station.
Mali gave Jain a silver coin, which the latter got verified at a friend's store in Zaveri Bazaar. Mali told them he had more silver and gold to sell and the Jains decided to meet Mali in Borivali on December 13.
In his statement, Jain told police, "Mali was accompanied by two men and a woman and they told me they worked as contract labourers. They claimed to have recently found a large lump of gold while working at a construction site and they wanted to sell it so that they could make money and upgrade their life. They handed me a small piece of gold, saying that they could get the entire lump whenever I wanted," Jain told the police in his statement.
When the piece of gold turned out to be genuine, Jain expressed willingness to buy the entire lump for ₹30 lakh. A 'deal' was fixed and the 'gold' was handed over to the Jains the next morning, once again in Borivali, in exchange for ₹30 lakh in cash.
However, on taking the lump of 'gold' to his friend's jewellery store in Zaveri Bazaar, he learned that it was actually brass. He tried calling Mali but found his phone was switched off. Jain decided to approach the police on January 2.
"We scanned the footage from nearly 93 CCTV cameras and tracked the accused, who had travelled from Borivali to Virar by train after committing the crime. Further, the location of the number which Mali had given Jain was traced to Bhatpada in Virar. After several days of sustained inquiries in the area, we arrested Mali and his three associates on Monday," the officer said.
The other three accused have been identified as Jeevidevi Parmar (63), Vijaykumar Rai (33) and Vinay Parmar (20) and Mali's actual name has been found to be Manilal Parmar (43). All four have been remanded to police custody till January 20.
On Tuesday, the Kasturba Marg police heard from the Borivali police, who said that a similar crime had been committed in their jurisdiction on December 1 last year, where a Borivali-based couple had been cheated to the tune of ₹10 lakh.
"We showed pictures of the accused to the couple and they confirmed that three of the four accused had 'mortgaged' a lump of brass with them for ₹10 lakh, saying that they had found the 'gold' at a construction site and needed money urgently. We will be seeking their custody after January 20," said an officer with the Dahisar police station.