IPL's charm will keep the ad rates high
Updated on Jan 27, 2023 05:45 PM IST
Cricket media rights, especially for the IPL T20 tournament, have become the golden goose for the BCCI. To make up for the excessive payouts for media rights, broadcasters then seek an arm and a leg from advertisers for a 10 second spot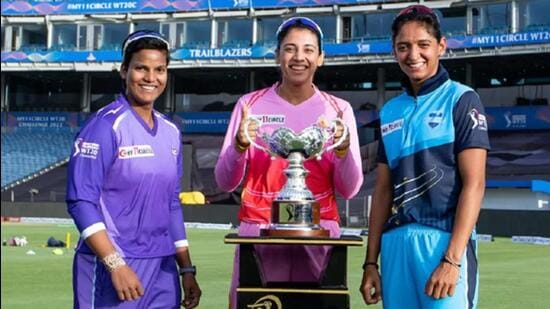 The Women's Indian Premier League (WIPL) media rights auction, held earlier this month, has put the spotlight back on the prohibitive price tag that these leagues come with. In June 2022, the Board of Control for Cricket in India (BCCI) sold IPL's television broadcast and digital streaming rights for a steep ₹48,390 crore for a period of five years. At ₹951 crore, the media rights fee for the yet-to-be launched women's league has also raised eyebrows.
Cricket media rights, especially for the IPL T20 tournament, have become the golden goose for the BCCI. To make up for the excessive payouts for media rights, broadcasters then seek an arm and a leg from advertisers for a 10 second spot. Though advertisers, ad agencies, sports marketing veterans and broadcasters whine about the astronomical costs around the premier T20 property, the stiff rates charged are unlikely to soften.
Cricket's apex administrative body BCCI has not really developed other strong sources of revenue for IPL. Globally, other professional sports leagues have managed to create robust revenue streams from ticket sales for the matches\games, player transfer fees, sponsorships and merchandise.
In top international football leagues, for instance, while media rights fee may still be the largest contributor to revenue, other income streams have been explored and tapped, says a senior broadcasting executive, declining to be named. In India, proceeds from ticket sales or merchandise is minuscule.
"A Manchester United fan anywhere in the world will not be shy of sporting his favourite club's T-shirt even for a tennis match," says the executive, emphasizing the value of building fandom and merchandise business. However, since BCCI shares a percentage of media rights fee and other revenue from the central pool with the IPL teams, the franchise owners have not built strong alternate revenue streams.
Though sports marketing experts agree that even in most mature leagues like NFL or English Premier League, media rights are the biggest revenue contributor at 50% to 80%, ticketing income is significant as people like to pay for experience.
Back home, the cost of media rights for IPL will not be tempered especially since the charm of test cricket has waned for TV audiences. Also, traditional TV is still popular in India and there no better appointment viewing than sport. "TV reaches semi-urban areas where digital penetration may be weak or absent, so the kind of viewership that cricket, especially IPL, gets on TV is unparalleled," says a sports marketing executive.
On digital, a property like the IPL is used to acquire customers. "Whether it's TV or digital streaming, broadcasters aren't looking at IPL to make money. It's more a customer acquisition and retention strategy for which they pay big bucks," he says. However, he cautions, that at some point India may see a correction in these prices as you can't just "keep giving money away."
To recoup some of this investment, broadcasters charge a bomb from advertisers on the property. "There's price inflation of 15% year on year. It's excessive, as it is on a large base," says a top media buyer. This year Disney Star's asking price for a 10 second spot on IPL is said to be ₹16-17 lakh.
Dheeraj Sinha, CEO & Chief Strategy Officer, South Asia at Leo Burnett and chairman, BBH India, says IPL is expensive but effective. "Over a period of time, we've taken several brands like Amazon, Spotify, Bharat Pe and Healthians on IPL, and in terms of downloads, transactions or monthly active users there's been a constant uptick. So yes, the ticket size required to play the game of cricket, especially IPL, properly is pretty high, but it has delivered unfailingly," he says.
Recent media reports suggested that this year IPL may find it difficult to draw advertisers owing to business headwinds but ad executives dismiss them as exaggerations. IPL has an unequivocal charm and advertisers don't pay a premium for efficiency--they do it for the sheer reach the format has created in a short span of time.
So, while people may grumble and complain, broadcasters will keep shelling out big bucks for IPL media rights and advertisers will continue coughing up money for commercial spots and sponsorships.
This Republic Day, unlock premium articles at 74% discount
Enjoy Unlimited Digital Access with HT Premium
Topics