Navi Mumbai to get second civic auditorium at Airoli early next year
Jan 23, 2023 05:19 PM IST
It was on July 24, 2013 that the NMMC general body had given administrative approval for the construction of the auditorium at plot number 37 in sector 5 of Airoli. The project that was estimated to cost ₹54 cr then has however been delayed for the past 8 years due to a variety of reasons
NAVI MUMBAI: While Navi Mumbai Municipal Corporation (NMMC) owned Vishnudas Bhave auditorium in Vashi is a popular destination of theatre and drama lovers in the city, the long-term demand for another auditorium in the city to cater to Airoli constituency patrons is finally set to be fulfilled soon.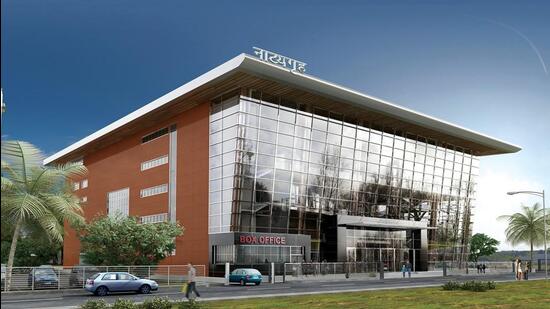 The second auditorium in Airoli was planned by NMMC to cater to patrons residing in the areas from Digha to Kopar Khairane, which are at some distance from Vishnudas Bhave auditorium that is located in Vashi.
It was on July 24, 2013 that the NMMC general body had given administrative approval for the construction of the auditorium at plot number 37 in sector 5 of Airoli. The project that was estimated to cost ₹54 cr then has however been delayed for the past 8 years due to a variety of reasons.
According to NMM city engineer Sanjay Desai, "Work on the ₹70 cr auditorium is in full swing. The auditorium will be equipped with modern facilities to ensure complete comfort and experience for theatre and drama lover. It will have modern audio system, lighting, and stage facilities."
Informed Desai, "The new auditorium will have seating capacity for 860 patrons. It includes 474 seats in the main hall, 4 for persons with disabilities and 382 seats in balcony."
Giving details of the auditorium project, "There is car parking provision in two basements. The ground floor will have a ticket window, toilet, rehearsal room and main entrance."
He added, "The first floor will have a make up room, toilet for persons with disability and canteen. The second floor will have a green room, administrative office and a multipurpose hall. The third floor will house officers' cabins, guest room and canteen. The fourth floor will have VIP and Officers' rooms."
Assured Desai, "We are confident of completing the work by February 2024."