State requests centre to deliver 14 boats approved for coastal security
Feb 01, 2023 01:01 AM IST
It also demanded the approval for 37 boats which is still pending with the ministry of home affairs for the last three years.
Mumbai: The state home department requested the central government to deliver the 14 boats approved in 2020 under the coastal security scheme (CSS).It also demanded the approval for 37 boats which is still pending with the ministry of home affairs for the last three years.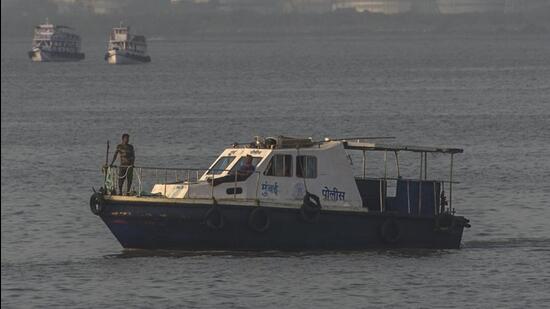 In a meeting with the member of parliament chaired by chief minister Eknath Shinde on Monday, the delivery of the new boats was among the proposals that were tabled in the discussion.
"The proposal to provide 14 boats which have already been approved and the additional sanction of 37 more boats under phase 3 is pending with the MHA. The boats will play a key role in enhancing coastal security and conducting effective patrolling. The state has requested the central government for more boats under phases 2 and 3," states the document tabled during the meeting.
The centre has approved the release of 14 boats under phase 2 of its CSS implemented between 2011-2020, it adds. The state demanded 37 more boats under phase 3 by writing a letter in August 2019.
After the Mumbai terror attacks in November 2008, the central government stepped up the implementation of the CSS and rolled out the second phase with the sanctioned outlay of ₹1580 crore. Though the phase had been accomplished in March 2020, the boats sanctioned for coastal security had not been delivered. The 14 boats were part of the 225 patrolling boats sanctioned to coastal states, including Maharashtra.
The state government has also pushed for four bridges costing ₹144 crore and various roads costing ₹980 crore in the Maoist-infested Gadchiroli district. "After the state proposal for the four bridges in tehsils with high activities of the Maoists, the MHA has sent the proposal to the Ministry of Transports and Highways (MOTH). The roads and the bridges are essential for anti-Naxalite operations and the development of the district," said an officer from the home department.
"The development works in districts with these activities have helped the government in eradicating them from Chandrapur in the last few years. The activities are now restricted only to the Gadchiroli," the officer added.
The Maharashtra government has requested the central government to release of ₹85.06 crore pending with the central government since the financial year 2005-06 towards the expenditure on Home Guards. State and central governments share the expenditure on the role, raising, training, equipping and establishment related to the Home Guards in the ratio of 75:25. The Centre has not paid its share for the last over 15 years.
The state has mentioned 67 proposals related to various other departments including railway, and road construction among others.