We want to know what happened to my daughter: Swadichcha Sane's father
Jan 17, 2023 12:46 AM IST
"I have no words to explain the trauma we have gone through in the last 14 months. We want to know what happened to my daughter," said ManishSane, who lives with his wife, 80-year-old mother, and sister in Boisar. "We have not yet received my daughter's belongings and do not know if she is dead or alive."
Mumbai: Had the Boisar police taken prompt action on my complaint after my daughter went missing, the probe would not have been delayed for 14 months and the suspect could have been arrested much earlier, said Manish Sane, father of the missing 22-year-old medical student, Swadichha Sane.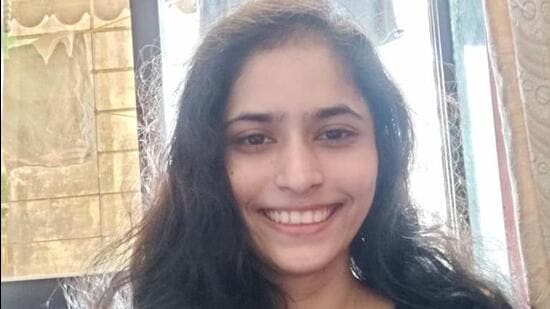 Police should investigate the case properly and reach some conclusion as to the whereabouts of my daughter, our only child, he said.
"I have no words to explain the trauma we have gone through in the last 14 months. We want to know what happened to my daughter," said Sane, who lives with his wife, 80-year-old mother, and sister in Boisar. "We have not yet received my daughter's belongings and do not know if she is dead or alive," he added.
A medical student, 22-year-old Swadichcha went missing on November 29, 2021, when she left home in the morning as she had prelims exam that day and did not return. She was later found to have been to Bandra Bandstand but there is nothing else to indicate what happened to her.
On January 14, 2022, the police arrested lifeguard Mittu Singh, 32, and his friend Abdul Jabbar Ansari, 36, on charges of kidnapping Swadichcha. Singh was last seen with her and had even clicked selfies with her. Both of them are in police custody till January 21.
Sane said, "I completely blame Boisar police for the delay in the probe. They did not take my daughter's disappearance seriously. Eight days later (after Swadichcha's disappearance), Boisar police sent me to Bandra police and they sent me back to Boisar. I had called the then superintendent of police, Palghar, twice the same day when my daughter went missing, but he did not take it seriously.
"I requested them to search for my daughter. I then spoke to BJP leader Chitra Wagh, who intervened and only then Boisar police registered an FIR on December 10, 2021 and transferred it to the Bandra police station for investigation," said Sane.
He said the investigation ended at Bandra Bandstand and after that, there were no leads. No one had seen his daughter coming out of the Bandra Bandstand area. There is no footage of her from any of the CCTV camera in the city.
"I was with the investigating team for many days and verified all the aspects. Only the prime suspect, Mittu Singh, knew about her. The Unit 9 of the Mumbai crime branch finally arrested Singh and investigated the case properly. Assistant police inspector Mahendra Patil, the investigating officer, took the case seriously. They did Narco analysis and brain-mapping tests and tried to connect all the dots," he said.
Swadichcha was a third-year student at Sir JJ Hospital and Grant Medical College. On the day of her disappearance, she had boarded a train at 9.58 am from Virar station and got off at Andheri as she was to appear for her prelims at 2 pm. Then she boarded another train and alighted at Bandra from where she took an auto rickshaw to Bandra Bandstand.
Her mobile phone location indicated that she roamed around in Bandra Bandstand through the afternoon, said a police officer. "The CCTV cameras captured Swadichcha heading towards the seashore opposite Taj Lands' End at 12.30 am."
Singh spotted her and followed her. Noticing Singh, Sane told him that she was not there to end her life. Singh then started chatting with her and both sat on a rock till 3.30 am on November 30, 2021, the officer said.
A case of kidnapping was registered at Bandra police station on December 10, 2021. It was later transferred to Unit 9 of the crime branch.