Yes Bank-DHFL scam: No trust in JJ Hospital report; CBI wants armed forces docs to check Avinash Bhosale
Jan 20, 2023 11:23 PM IST
Sir JJ Hospital in its report claimed that Bhosale needs further hospitalisation. The state-run hospital said that Bhosale's condition had improved and he could have been discharged from the hospital. However, on January 18, he fell down in the bathroom due to dizziness
Mumbai: The Central Bureau of Investigation (CBI) which is probing loan fraud and money laundering cases against Pune businessman Avinash Bhosale raised doubts over his health report submitted by Sir JJ Hospital on Friday. The probing agency wants doctors from the armed forces to examine Bhosale and requested a special PMLA court to direct the government to form an independent panel of doctors for the same.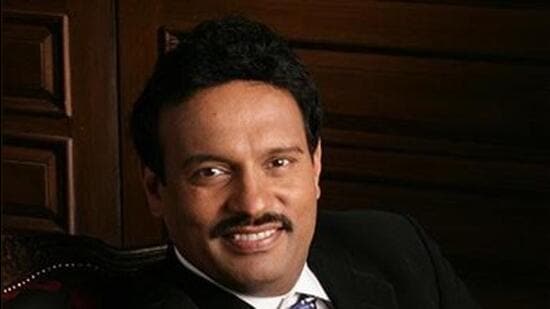 Bhosale was arrested by the CBI and the Enforcement Directorate (ED) in May 2022 in connection with the loan fraud in Yes Bank involving Dewan Housing Finance Corporation Limited (DHFL).
Sir JJ Hospital in its report claimed that Bhosale needs further hospitalisation. The state-run hospital said that Bhosale's condition had improved and he could have been discharged from the hospital. However, on January 18, he fell down in the bathroom due to dizziness. The hospital said that after this incident, he was again examined and it is recommended that Bhosale should be hospitalised.
Questioning this report, CBI on Monday approached the special PMLA court requesting it to refer Bhosale to AIIMs if his further hospitalisation is required. It is pertinent to know that earlier the court had already asked the ED to consult the dean of Sir JJ Hospital and seek a detailed report on Bhosale's condition and inform the court.
CBI has alleged that in the reply they received on Wednesday, the report of the dean of the hospital is silent on the queries raised by the agency. The special court intervened and suggested that the questions were never asked by the court to the hospital. However, the court observed that the CBI is not satisfied with the report of the dean of Sir JJ Hospital.
CBI later submitted that a panel or a committee may be formed to examine Bhosale, but the committee should not have doctors from Sir JJ Hospital who are already treating him.
The court has asked the CBI to submit the details of the doctors who they want to be on a panel to examine.
According to ED, DHFL promotor Kapil Wadhawan had obtained around ₹3,983 crore loan for DHFL and the same was diverted and syphoned off. The agency claimed that out of the total amount of ₹2,700 received by DHFL from Yes Bank, ₹2,317 crore was diverted to Radius Group of Sanjay Chhabria and an amount ₹267 crore was diverted by the Radius Group to Bhosale's firms.
ED claimed that in further investigation, they found that Bhosale received ₹431 crores in M/s Nibodh Realty LLP from Chhabria. Further ₹50 crore have been received in Ms Abil Dairy LLP from Chhabria. Further, Bhosale has also received ₹37.50 crore from DHFL in the name of fees/consultancy charges. Specific questions were asked by the office on Tuesday to the Dean whether he can be treated in jail, and whether any surgery is scheduled in the coming days.