Police launch probe after journalist receives threats from terrorist outfit
Published on Dec 03, 2021 12:10 AM IST
Police have registered an FIR against unidentified persons after a journalist, Aditya Raj Kaul, allegedly received five threat mails from ISIS Kashmir last month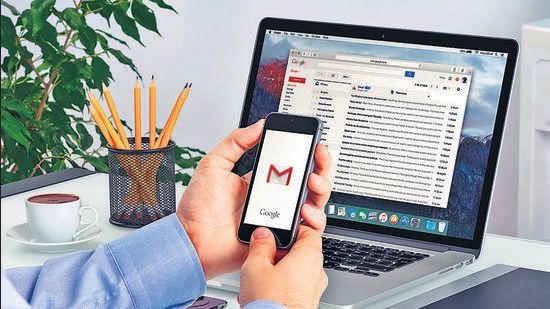 Police have registered an FIR against unidentified persons after a journalist, Aditya Raj Kaul, allegedly received five threat mails from ISIS Kashmir last month.
Kaul has been a journalist for over 13 years and worked with several prestigious organisations. He filed a complaint at Surajpur police station on November 24 and a case was registered on November 27.
"Most of my reportage revolves around Kashmir and Pakistan-based terrorist organisations and their activities against Indian security forces and common people. I had widely reported on the recent killing of Hindu minority community in Kashmir and also non-local street vendors from Bihar and UP. I had also widely written on the successful visit of home minister Amit Shah to Kashmir," Kaul said in his FIR.
Talking to HT, Kaul said he received the first three threat emails on November 23 from isiskashmir@gmail.com and two more from an email id isiskashmir@yahoo.com on November 28.
"I have been vocal for these issues on social media, due to which the suspects sent me these threat emails. They do not want me to write. These are the same kind of threat messages that BJP MP Gautam Gambhir recently received. The same email IDs have been used in both the cases," he said.
"We accept the responsibility for Pathankot blast. We will also target politicians and journalists in the upcoming elections in Kashmir," reads one of the emails.
In another email,the suspect warned Kaul--"Do anything but you are on our hit list, you can't hide in Delhi for long."
The journalist said he has also informed Delhi police's cyber cell about the issue. "The agencies investigating the matter informed me that the origin of these emails is Karachi in Pakistan. Noida police have provided me with a personal security officer," he said.
Deputy commissioner of police (intelligence fusion and strategic operations, IFSO) KPS Malhotra said, "We received a complaint and carried out the technical investigation, which traced the IP addresses of the concerned email IDs to Karachi. Further technical examination is being carried out by our teams to get some more breakthroughs."
Elamaran G, additional deputy commissioner of police, Noida Central, said a case has been registered against unknown persons under Section 506 (criminal intimidation) of the IPC. "The cyber cell is investigating the matter. Primary investigation shows the IP addresses used in these emails are from outside India. We have scaled up security and patrolling outside the journalist's house," he said.