Lawyer Mehmood Pracha alleges raid at his office
Mar 10, 2021 02:12 AM IST
No senior officer of the Delhi police offered a response on Pracha'a allegations or the searches at his office despite calls and text messages.
Advocate Mehmood Pracha, who represents many 2020 Delhi riot victims and accused, alleged that the Delhi Police on Tuesday tried to raid his office. Calling the police action "harassment", Pracha said the raid was timed by the special cell to ensure that he was away from his office but "they did not know that the office was locked".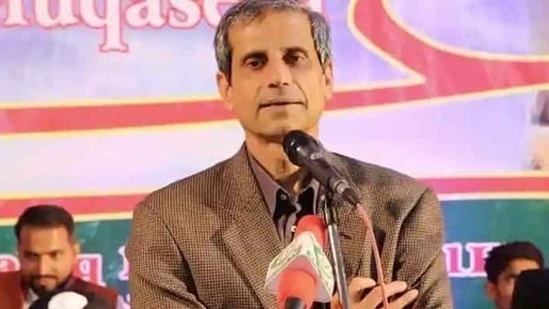 Though Pracha did not confirm if the police were able to enter his office on Tuesday, he filed a complaint at the Patiala House Court, which has summoned a senior officer of the special cell on Wednesday.
No senior officer of the Delhi police offered a response on Pracha'a allegations or the searches at his office despite calls and text messages.
After learning that police have reached his office for an alleged raid, Pracha moved a city court seeking modifications of an order of March 2, where the court had given permission to the Delhi police to search his premises at Nizamuddin east for the only purpose to seize a computer that could not be earlier taken due to the alleged obstruction by him and his associates.
In his application, Pracha said the demand of the investigating agency for the hard disk of the computer is illegal as all the documents are already in the police's possession from the earlier raid conducted on his December 25, 2020. Pracha said that the court on Tuesday issued notice on his plea and has asked the DCP concerned to be present on the Wednesday.
The police are investigating Pracha's role in a case of allegedly tutoring a riot victim to give false deposition and submitting forged documents in court. In December, the special cell conducted searches at Pracha's office in Nizamuddin in connection with a case filed against him. A video of the raid, which showed police and Pracha arguing inside his office, was widely circulated on social media.
Citing client-attorney privilege, Pracha refused to show some papers then. Police had accused Pracha of threatening them and misbehaviour. Police had on the other hand accused Pracha of not cooperating and refusing to give them access to one of the computers inside his office..
Pracha said, "I had to be in court in a case related to the same agency [special cell] on Tuesday. I had to come to court to cross-examine one of their officers. The senior officer in this case is the same who has ordered the raids. The case is with him. They took a warrant and had two weeks to raid my office, but they chose to do it today [Tuesday]. They were aware that I would be in court. They did not know my office would be locked. Police want to steal importance evidence that I have, which is related to the Delhi riots."
After that raid in December, Pracha filed a police complaint alleging that imposters posing as police personnel visited his office and took crucial information related to the Delhi riots from his computers. Police had then denied this and said they had a court order to conduct searches and seize evidence. Police had also said that they had conduct similar searches at the chamber of another city advocate after getting warrant from the court. Police had said that there was no problem at the second advocate's office but Pracha had deliberately misbehaved and refused to heed to the court's order allowing police to conduct searches.
On August 22, Delhi police had filed a case against Pracha after a riot victim told a court that Pracha allegedly asked him to depose falsely and frame three persons. Pracha, who denied the allegations and accused police of filing false cases to intimidate him as he is defending some riot accused, was a prominent face of protests against the Citizenship (Amendment) Act that preceded the riots. Delhi police have said that the the riots in north east Delhi, in which 53 persons died and over 400 persons were injured, were plotted by some prominent faces of the anti-CAA protests at the anti-CAA protest sites. Pracha, who has not been charged or named in any case, was an active voice at the protest sites.