Man sentenced to death in Tripura for killing five including two minor daughters
Published on Nov 24, 2022 02:20 PM IST
The incident occurred last year on November 26 late night when murder-convict Pradip Debroy, (41), killed his two minor daughters, his brother Amalesh, a passer by and a police official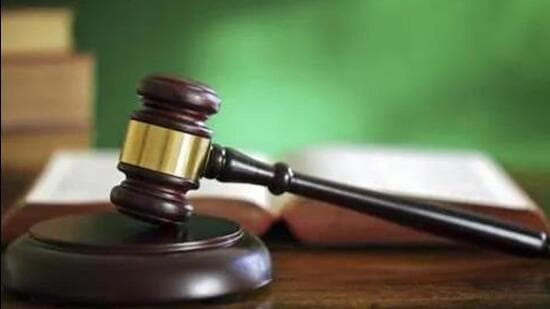 A Tripura court sentenced a person to death after he was convicted of murdering five persons including his two minor daughters, his brother, another person and a police officer at Ramchandraghat in Khowai district of Agartala a year ago.
Khowai district and session judge Shankari Das pronounced the judgement on Wednesday.
"After long hearing and police investigation, it was found that the murder convict has no psychological disturbance. We have successfully completed the case within a year," said assistant public prosecutor Bikash Deb.
Also Read: Death penalty: How to ensure fair sentencing
The incident occurred last year on November 26 late night when murder-convict Pradip Debroy, (41), killed his two minor daughters, his brother Amalesh and injured his wife who, somehow managed to flee from the spot.
Later, he went out of the house and attacked a father-son duo of which the former died while the son received injuries.
A police official posted at Khowai police station, who had rushed to the spot, was also attacked by the accused. The official succumbed to his injuries later.
Getting information, a duty officer of Khowai police station, Satyajit Mallick rushed to the spot but he came under attack of Pradip's sharp weapon. Later, he succumbed to his injuries at a hospital in Agartala.
Debroy was arrested immediately on the incident night.
Tripura police posted a congratulatory message for Khowai sub divisional police officer Rajib Sutradhar on their official Twitter handle for a prompt probe in the case.
"Congratulations to Shri Rajib Sutradhar, SDPO Khowai for his outstanding scientific investigation, based on which the accused was sentenced to death by the Ld. District & Sessions Judge, Khowai for murdering four persons including his own daughters, brother and one Insp of Police," tweeted Tripura police.
Personalise your news feed. Follow trending topics