Bihar: Maoist arrested with Chinese assault rifle
Published on Jun 27, 2022 08:46 AM IST
Police had raided the hideouts of a wanted Maoist identified as Ashok Singh Bhokta and a loaded Insas rifle was found in his possession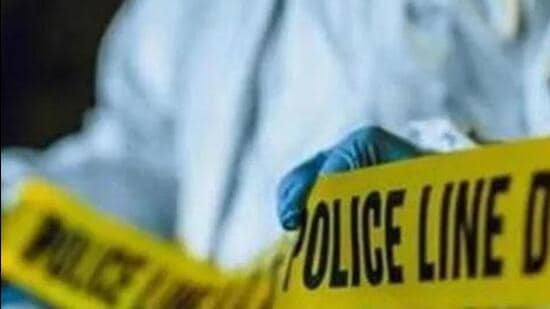 Bihar police on Monday arrested a Maoist and recovered huge cache of arms and ammunitions including a China made assault rifle. The police had launched a drive against suspected Maoists at Gaya, Aurangabad and Banka districts.
A joint team of police, CRPF and SSB carried out search operation in the region from the past three days. One Insas rifle, AK-56, AK-47, assault rifle, two country made rifles, under barrel grenade launcher (UBGL), eight hand grenades, 600 live cartridges, nine magazines, one quintal ammonium nitrate (explosives) and some Maoists' literature were recovered.
According to Gaya SSP Harpreet Kaur, a joint police team of CRPF and district police acted on a tip off and raided the hideouts of a wanted Maoist identified as Ashok Singh Bhokta.
Police raided the house of one Lalo Devi at Dukhadpur village falling under the jurisdiction of Imamganj police station and arrested Bhokta from her house.
Police recovered a loaded Insas rifle and ₹1.14 lakh in cash from his possession.
Police also recovered a China made AK56, AK47, 397 live cartridges, eight keypad mobile phones, two smart phones, two hard disk, one Tab, four magazines from Bhokta.
Also Read: Odisha: Three CRPF personnel killed in Maoist attack
Bhokta is said to be a resident of Kothilwa village that comes under the Bankebazar police station area.
Lalo Devi is said to be Maoists's porter who dodged the security personnel and managed to escape from the spot.
In Banka, district police with the help of SSB recovered two country made rifles, two hand grenades and one quintal explosives from the Pilua forest that comes under the limits of Anandpur police out-post.
In another set of raids from Aurangabad, a huge cache of arms and ammunition was recovered by a joint team of CRPF district police from a forested area of Murli hill popularly known as Chakarbandha falling under Madanpur police station.
Aurangabad SP Kantesh Mishra told HT that security personnel recovered an assault rifle, two UBGL, 123 live cartridges, wireless set, six hand grenades and two magazines.
However, no arrest has been made in this connection so far. A massive manhunt was on to nab the accused.
Police received information that Maoists had hidden arms and ammunition to be used against the security forces in the area.
"On the basis of credible intelligence inputs, the CRPF jawans and police carried out raids in the forest and made a major haul of arms and ammunition," said Kantesh adding that a case has been lodged against six named and 15 unknown ultras.
Kantesh claimed that police recovered a second major cache of arms within three days.
Earlier on Friday, with the help of security personnel, police recovered one SLR, country made rifle, DBBL gun, 257 live cartridges, three magazines and pistol.
Following the seizure, police lodged an FIR with the Madanpur police station against 41 persons including Maoist commander Pramod Mishra alias Madan Ji (senior politburo member of CPI-M) and 30 unknown ultras on the basis of the statement of sub-inspector Manoj Kumar.
Police have intensified combing and area domination exercises in the region to uncover more such Naxal hideouts, if any.
Close Story
Personalise your news feed. Follow trending topics