Active Covid cases report slight decrease in Pune district
Jan 12, 2023 10:59 PM IST
Officials said that genome sequencing is underway and that the results are awaited to confirm whether or not there are any fresh variants in the state
Active Covid cases have reported a slight decline in Pune district as well as Maharashtra state, with Covid deaths in single digits since the beginning of 2023, as suggested by state health department data. Officials said that genome sequencing is underway and that the results are awaited to confirm whether or not there are any fresh variants in the state.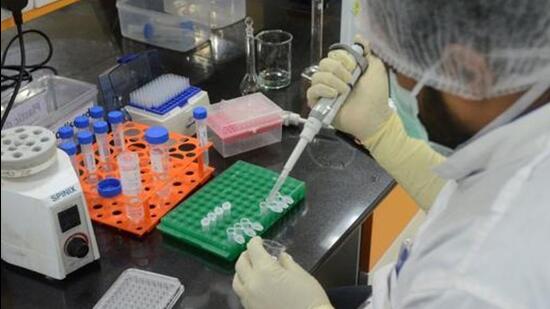 On Thursday, Maharashtra reported 18 new cases of Covid and one Covid-19 death. The case fatality rate in the state is 1.82%. In Pune district, there are 55 active Covid cases, with eight new cases and zero fatalities due to Covid reported on Thursday.
Dr Pradeep Awate, state surveillance officer, said that international passengers are being tested for Covid. "On the background of the international scenario of Covid-19, screening of international passengers arriving at Mumbai, Pune and Nagpur airports has started from December 24. So far, 336,303 patients have arrived and we have tested 7,706 out of them. Of these, 19 samples have tested positive in RTPCR testing, and these samples have been sent for genome sequencing. All passengers are being thermally scanned and two per cent random samples are being taken for Covid testing," said Dr Awate.
Dr Awate said that of these 19 RTPCR-positive patients, only three are from Pune. "Out of 19 samples, four are from Mumbai, three are from Pune, one from Navi Mumbai, one from Amravati, one from Sangli, two from Gujarat, and one each from Goa, Tamil Nadu, Uttar Pradesh, Assam, Kerala, Odisha and Telangana," said Dr Awate.
About possible variants, Dr Rajesh Karyakarte, Maharashtra coordinator of genome sequencing, said that there are very few samples for genome sequencing. "However, the dominant variant in the samples is the XBB recombinant and BA.2.75. So far, there has not been a single case of BF.7 in the samples that we have processed. And it is unlikely that we will see that variant. But we will continue monitoring samples and carrying out genome sequencing," Dr Karyakarte said.
Dr Devashish Desai, consultant, infectious diseases, Ruby Hall Clinic, said that the XBB variant appears to have significant immune escape potential, meaning it is capable of causing infections in people who have been previously vaccinated or have previously experienced natural infection with Covid-19.
"However, there is no evidence to suggest that it is more likely to cause severe disease. While cases may rise, an increase in hospitalisations and deaths is unlikely. While there is no need to panic, people are encouraged to follow basic precautions including wearing masks in public places. The elderly and those with comorbidities should take their precautionary dose in case they have not taken it already," said Dr Desai.