Dabholkar murder: Framing of charges deferred by special Pune court
The process was cut short after one of the accused insisted on meeting his family and lawyer before he could declare whether he is guilty or not guilty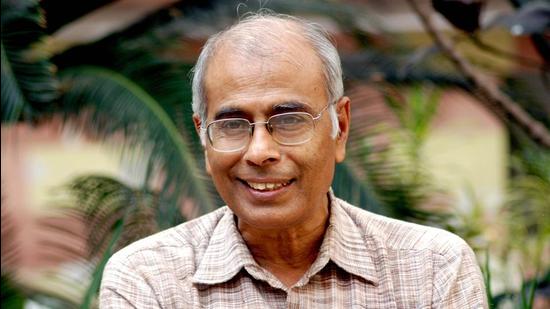 Updated on Sep 08, 2021 03:26 AM IST
A special court in Pune ordered on Tuesday that charges against five accused in the 2013 murder of rationalist Narendra Dabholkar be framed but the process was interrupted by one of the suspects who insisted on meeting his family and lawyers beforehand.
Dabholkar, who led the Maharashtra Andhashraddha Nirmoolan Samiti, was shot dead in Pune on August 20, 2013, allegedly by members of a right-wing extremist group. A criminal trial starts after charges are framed.
Special judge SR Navander said charges will be framed against Virendra Sinh Tawde, Sachin Andure, Sharad Kalaskar, Vikram Bhave and Sanjiv Punalekar.
"The court has taken up all the charges brought by us. We will communicate the charges to the Central Bureau of Investigation (CBI). The framing will be deferred to September 15. We are not going to challenge this order," said special public prosecutor Prakash Suryavanshi.
But Tawade requested to meet his family.
"My contact with outside world has been completely broken due to the Covid-19 pandemic and lockdown. I request the court to allow me to meet my family, whom I have not met for a very long time, and my lawyer before charges are framed," said Dr Virendra Tawade, who is accused of plotting the murder.
While the judge insisted that the framing of charges was procedural and that Tawade's demands could be met even after the framing was complete, Tawade insisted on meeting his family and lawyer.
"On one hand you say that the trial has been long pending and on the other hand you are asking for extension. Why not let the trial begin and then you can communicate with your family," said judge Navander.
The judge then asked the defence lawyer to file an application in this regard. While the accused will be allowed to meet with family members and lawyers as per jail protocols, the court is expected to frame the charges on September 15.
Kalaskar, who is accused of being one of the two people who shot Dabholkar on a bridge, was not present in the court.
Topics
Close Story