Despite MSEDCL assurance, strike results in power supply disruption in many parts of Pune & Maha
Jan 04, 2023 10:31 PM IST
More than 86,000 employees of MSEDCL, MAHAGENCO and MAHATRANSCO had called a 72-hour-long strike starting Wednesday
Although MSEDCL had promised power backup to avoid any inconvenience due to the strike called by employees of state power distribution companies, many areas in Pune and Maharashtra faced disruption in electricity supply since early Wednesday. More than 86,000 employees of MSEDCL, MAHAGENCO and MAHATRANSCO had called a 72-hour-long strike starting Wednesday to oppose privatisation of the power distribution sector. By afternoon however, the employee unions announced withdrawal of their protest after holding talks with deputy chief minister Devendra Fadnavis in Mumbai, leading to the restoration of power supply in several areas.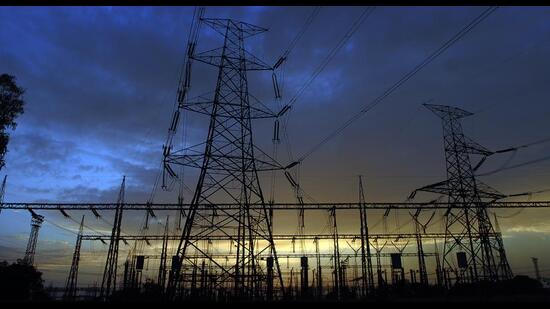 In Pune, power supply was disrupted from 3 am at Shivane, Wadgaon, Suncity, Sinhagad road and Uttamnagar; from 6 am at Baner; and also at Kasba peth and Tingrenagar. Electricity was restored in all these areas by 3 pm. In Pimpri-Chinchwad, small-scale industries in Bhosari and Chakan faced power disruption from 8 am to 12 noon after which, the power supply was regular. "In Ambegaon pathar, power supply was disrupted from 6 am to 10.30 am and again from 11 am to 3 pm," said Ashish Godbole, a resident of Ambegaon pathar.
Earlier on Wednesday, an MSEDCL spokesperson said, "We have received complaints from Shivane, Wadgaon, Suncity and Sinhagad road and our alternative team members are reaching on spot. Power is expected to resume in the next two hours. About other areas, we have not received any complaints."
Whereas the morning routine of a majority of residents was disturbed due to the disrupted power supply. "As the geyser was not working, we had to use gas to heat water for bathing purposes. The whole morning routine was disturbed. Till 9 am, none of the engineers had turned up for repair work," said Madhavi Mirdhe, who stays at Sinhagad road.
Anagha Phadke, a resident of Baner, said, "There has been no electricity for the past three to four hours. We have an inverter backup but it will last only a few hours."
Sandeep Belsare of the Pimpri-Chinchwad Small-Scale Industries Association, said, "MSEDCL had said on Tuesday that alternative staff would remain active however multiple calls to MSEDCL did not bear any fruit as we had to bring a private lineman to repair the fault."
Whereas the MSEDCL spokesperson later said, "In most parts, the power supply was restored in the afternoon. We did not receive any complaints after 3 pm."
At around 4 pm, the strike was called off. The strike had been called by the Maharashtra Rajya Karmachari, Adhikari, and Abhiyanta Sangharsh Samiti, a power company union action committee.
Areas facing power supply disruption:
Shivane, Wadgaon, Suncity, Sinhagad road (a few areas) and Uttamnagar from 3 am to 12 noon
Baner from 6 am to 10 am
In Pimpri Chinchwad, small-scale industries in Bhosari and Chakan faced power disruption from 8 am to 12 noon