PMC to hire 257 vehicles for garbage transport
Published on Nov 26, 2022 05:50 PM IST
The Pune Municipal Corporation (PMC) will hire 257 vehicles for garbage transport for the next seven years at the cost of ₹353 crore, said officials on Saturday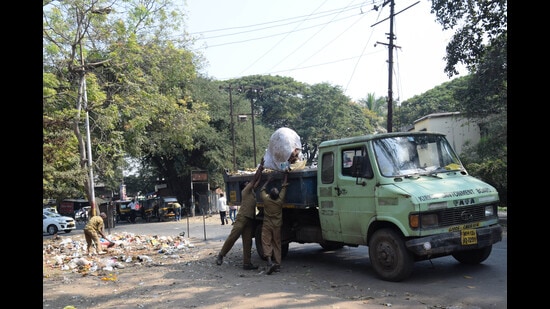 The Pune Municipal Corporation (PMC) will hire 257 vehicles for garbage transport for the next seven years at the cost of ₹353 crore, said officials on Saturday.
Currently, the PMC has 650 vehicles for garbage transport, of which 153 vehicles are 15-year-old and need to be replaced as per law. Instead of purchasing the vehicle, the civic body will rent the new vehicles for a period of seven years, said officials.
The standing committee headed by municipal commissioner Vikram Kumar had approved the rental from five contractors.
PMC solid waste department head Asha Raut said, "The garbage depot officers stated that 153 vehicles were in poor condition and needed to be replaced. We put forth a proposal to the standing committee and it has been approved."