Pune cops arrest two absconding accused in murder case
Feb 02, 2023 10:42 PM IST
The Bharati Vidyapeeth Police on Thursday arrested two suspects who had fled after murdering a youth near Dugad School in Ambegaon Khurd on December 13
The Bharati Vidyapeeth Police on Thursday arrested two suspects who had fled after murdering a youth near Dugad School in Ambegaon Khurd on December 13.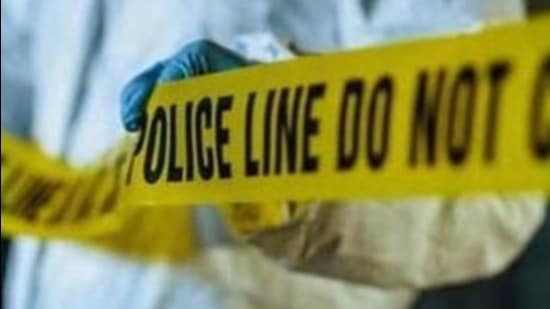 The arrested culprits have been identified as Datta Kadam and Ajay Renuse. The duo was accused in the murder of Prakash Renuse, a resident of Kamble Chal, Near Dugad School, Ambegaon Khurd.
Police Constable Anil Bhosale of Bharati Vidyapeeth Police Station had filed a complaint in this regard.
The accused assaulted the victim on the head with a rod and a stone on December 13, 2022, between 10:30 and 11:00 p.m. Prakash Renuse was seriously injured during the brawl and was taken to Sassoon Hospital for treatment. However, he died on December 19, while undergoing treatment. The police had filed a case (FIR) against the unknown accused under IPC sections 302, and 34.
During their search for the accused, police constables Abhijeet Jadhav, Nilesh Dhamdere, and Chetan Gore learned that the two accused who murdered Prakash Renuse would meet their relatives near the old Katraj tunnel. A police team set up a trap near the old Katraj tunnel and apprehended the two.
The arrest was carried out under the supervision of Police Inspector Vijay Puranik and his team, which included API Amol Rasal, PSI Dhiraj Gupta, and other team members.