In Punjab budget, Amarinder Singh govt reduces retirement age to 58 years
BUDGET 2020-21 Manpreet Badal announces that Punjab will provide free education in government schools to all students up to Class 12; earmarks
₹
2,000 crore for farm loan waiver, including
₹
520 crore for waiving loans of landless and farm workers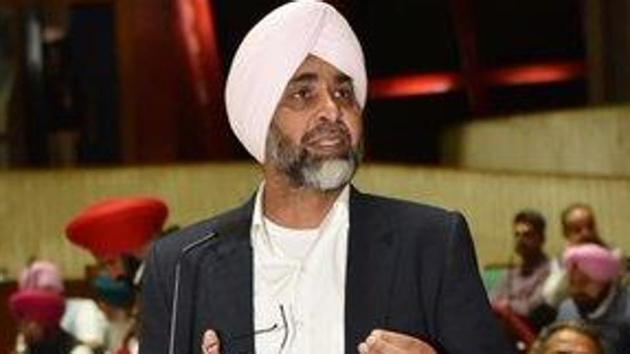 Updated on Feb 28, 2020 01:06 PM IST
Finance minister Manpreet Singh Badal presented the 2020-21 budget of ₹1.54 lakh crore in the Punjab assembly here on Friday.
Presenting his fourth budget for the Capt Amarinder Singh-led Congress government, Manpreet announced 6% dearness allowance for state government employees from March besides bringing down the retirement age from 60 to 58 years.
The government has decided to grant free education to all students up to Class 12 and proposes to build 4,150 classrooms by spending ₹100 crore.
Manpreet announced the setting up of the Armed Forces Preparatory Institute in Hoshiarpur with a budget outlay of ₹11 crore. He proposed the installation of 10KW solar plants in 259 government senior secondary smart schools in first phase.
A sum of ₹157 crore will be allocated for the construction of the Government Medical College at Mohali.
A sum of ₹100 crore has been earmarked for the government's smartphone scheme for youngsters.
The government proposes 19 new industrial training institutes under the Skill Strengthening for Industrial Value Enhancement (STRIVE) scheme.
FOCUS ON FARM SECTOR
The government earmarked ₹2,000 crore for farm loan waiver, including ₹520 crore for waiving loans of landless and farm workers.
Two new agricultural colleges will be set up in Gurdaspur and Balachaur with an initial allocation of ₹14 crore.
The finance minister announced a veterinary college and regional research centre of Guru Angad Dev Veterinary and Animal Sciences University at Sappanvali village in Fazilka by spending ₹62 crore.
The government will set up 25 more Out Patient Opioid Assisted Treatment (OOAT) clinics in the state. At present, there are 193 such centres in Punjab.
POWER SUBSIDY
Manpreet announced that a sum of ₹2,267 crore will be allocated for subsidised power to industry in Punjab.
ROADS AND INFRASTRUCTURE
The state government will upgrade 750km of roads by spending ₹250 crore under the Pradhan Mantri Gram Sadak Yojana.
DEBT BURDEN GROWS
The finance minister announced that the state's debt will increase from ₹2.2 lakh crore to 2.4 lakh crore by the end of 2020-21.
On the fiscal roadmap, he said. "We will soldier on. We are aware of the economic slowdown in the country. However, given the composition of the economy, our advanced estimates indicate that during 2019-20, the GSDP of the state has increased from ₹5.21 crore in 2018-19 to ₹5.74 crore at current prices. I'm hopeful that as a result of the progressive policies of the government, the state's GSDP during 2020-21 will further rise to ₹6.44 crore. The per capita income of the state has also increased from ₹1.54 lakh in 2018-19 to ₹1.66 lakh in 2019-20 and is 23.53% higher than the national average of ₹1.35 lakh."
Close Story
Personalise your news feed. Follow trending topics