Indoor pollution is as damaging as the foul air outside
Updated on Dec 10, 2016 11:58 PM IST
These days, one thinks twice before going to any open-air restaurant or joining any of the city's heritage walk events. It's a pity because this is the outdoorsy season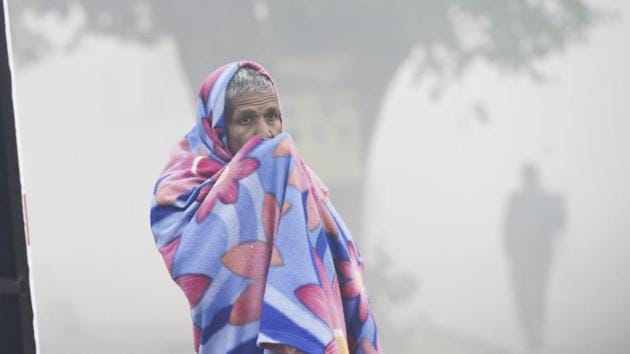 Time was when Delhi's winters were to die for. But for the last few years, the city is losing that classic winter-Christmassy makeover, thanks to a spike in air pollution. With all those particulate matters floating, it's depressing to be in the Capital these days. At social gatherings, coffee shops, ATM queues, over drinks and kebabs, the discussion is monotonously similar: Its pollution or the other foggy-smoggy scheme, demonetisation.
Last week, when I was standing in one of those serpentine queues, trying to get my weekly quota of cash, I overheard neighbours discussing the air quality index (AQI) of area, not demonetisation.
Read: Delhi wakes up to another foggy morning, reduced visibility in many areas
Over tea and biscuits (they were equipped for a long haul), the neighbourhood 'I know all' 70-something uncle was throwing pollution-related jargons at others. [By the way, if you have not done it yet, do check the Hindustan Times air quality index monitor, it's worth keeping an eye on it]. "I have bought an air purifier," he said grandly about the new addition to his list of acquisitions, which includes two diesel-guzzling SUVs and a bungalow with a diesel generator for backup electricity. It turned out that several others in that group had also done the same. They exchanged the brand names and the prices but not for once did anyone raise the question: Who is responsible for the rising pollution levels in the city?
But to speak the truth, I was happy listening to their discussions on air pollution. After years of living in denial, the people of the city are hopefully waking up to this crisis (even if they don't want to accept that we are all responsible for it) that will have immense health and economic effects. My doctor friends tell me that there has been a spike in the number of patients with pollution-related allergies.
In fact, these days, I think twice before going to any open-air restaurant or joining any of the city's heritage walk events. It's a pity because this is the outdoorsy season. A couple of my outstation friends skipped this year's Delhi marathon because they were scared about the toxic air. My cyclist friends have already given up their weekend biking routine.
Read: Air pollution: Sanatan Kriya can help keep lungs strong, system toxin-free
According to the World Health Organisation's Ambient Air Pollution database, 13 of the top 20 cities in the world with the highest annual levels of PM2.5 are now in India, with Delhi being among them. With relatively weak policies to manage industrial, transport and other emissions, and increasing economic activity and industrialisation across the country, the situation is likely to become worse. In fact, ambient levels of PM2.5 from transport sources alone are expected to double by 2030 if no action is taken.
Now that we have finally broken the silence on outdoor pollution, it is time to raise the discussion levels on indoor pollution. This menace became a sore issue when US President Barack Obama came in 2015 and the US embassy installed air purifiers inside their offices. All hell broke loose when the story came out and the Centre became defensive, saying that the air was not as bad as in Beijing. But now it's again square one, and we have beaten Beijing on this one.
Indoor air pollution is the presence of a number of pollutants in the indoor environment, such as suspended particulate matter, which is hazardous. Those of most concern are very tiny particles, less than 10 microns (one micron = one-thousandth of a millimetre) in diameter (PM10). These particles are very dangerous because they can easily penetrate the human respiratory tract.
Read: Optimistic outlook towards life key to good health, long life
The worst health effect of indoor air pollution is acute respiratory infection. Women and young children are highly susceptible to diseases such as pneumonia and eye infections. Some studies have indicated that lung cancer and tuberculosis may be associated with indoor air pollution, but further research is needed to establish this link.
It's not that people are completely oblivious to indoor pollution: Look at the spike in sales of air purifiers and mist fountains in the last few months. A report in HT said that from President Pranab Mukherjee to the high commissions — all have taken to the big, boxy appliances in an effort to clean the atmosphere in their offices and homes.
Across the road from the HT office is the British Council, a LEED-certified building. Recently, the Council ordered a study to see how severe the indoor pollution is in the building. "The results will come this week and then we will implement ways to reduce air pollution. Delhi's foul air forced us to commission this study," a friend who works there told me.
Read: Let's fight pollution: Choked in dusty Delhi
But while urban India has found an expensive solution, though not a fool-proof one, to tackle indoor air pollution, the real crisis is for those in rural areas that still use biomass, wood or coal for cooking. But there are no shortcuts to solve this problem. Environmentalists say the short-term alternatives would be to construct chimneys, which disperse the emissions outside, and the introduction of better-designed stoves. Also, the design of the house could be changed to ensure that air does not get trapped inside. A long-term solution could be investing in solar energy projects.
Unfortunately, while exposure to air pollution is a risk factor common to both rural and urban populations, the routine monitoring of air quality, as it stands, is nearly exclusively confined to large cities. This makes the task of understanding the nature and distribution of population exposures much harder, says a 2015 steering committee report on pollution.
Read: Let's fight pollution: People vs Delhi's toxic air
But brushing the rural problem under the carpet will do us no good. This is because studies have shown that emissions from cooking using biomass contribute to around 25% of ambient PM2.5 air pollution in the country. This highlights that exposure to air pollution, be it ambient or household, is part of a continuum, and reinforces the need for an integrated approach towards mitigation and harm reduction. Unfortunately, the approach still looks very piecemeal with second-tier cities or rural India left to fend for itself.
Close Story
Personalise your news feed. Follow trending topics