We can take lessons on Kashmir from Northern Ireland
A true democracy should confront its problems, not ignore them or leave them to the police to handle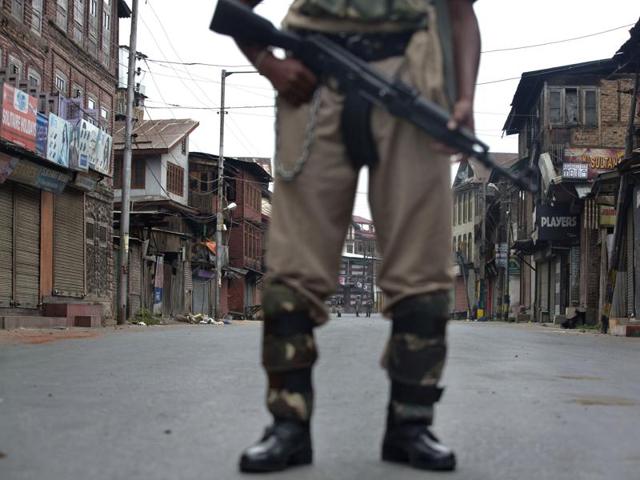 Updated on Jul 17, 2016 01:04 AM IST
Let me start by making clear what this is not: it's not a political piece. It is, however, an expression of deep personal concern. In fact, to be honest, it's a reflection of anguish and, perhaps, anxiety and fear.
I'm talking about the situation in Kashmir. When tens of thousands of young people, spontaneously and simultaneously, start to protest, requiring virtually the entire Valley to be placed under curfew whilst the authorities are forced to shoot and kill to enforce control, you can't escape the conclusion something has gone horribly wrong. Burhan Wani's killing is just the occasion or excuse, it's not the explanation.
My image of Indian democracy is contradicted by what's happening in Kashmir. For all its imperfections — and there are many — I view India as a free and democratic association of people who want to be Indian even if, at the same time, they are Rajasthani, Gujarati, Maharashtrian, Tamil, Malayalee, Manipuri, Naga or Himachali. What I see on TV and read in the papers once again rams home the 'fact' this is not true of the people of the Kashmir Valley.
Read: Wani aftermath: Kashmir's first IAS topper slams media for 'sadistic propaganda'
If we want to change this we have to ask: What do they want, how far can we go to meet them and can there be a compromise between us? Clearly more elections followed by coalition governments formed by the National Conference and Congress or PDP and BJP are an insufficient solution. You need to reach out to the disaffected, the disenchanted, the disillusioned and, remember, these are just euphemisms for people who want to break away.
A true democracy should confront its problems, not ignore them or leave them to the police to handle. Unfortunately, that's what we have done in the Kashmir Valley. That's why we've had periods of calm and peace interspersed with spells of violence, protest and unrest. The police can strive to impose order but that does not resolve the emotions and frustrations keenly felt by the people. It only bottles them up till they burst out again.
I lived in Britain during the worst years of the trouble in Northern Ireland. In the 1970s and 80s successive governments at Westminster responded with the army. That only made the problem worse. But when John Major and, after him, Tony Blair started to tackle the problem politically, confronting rather than circumventing the issue of separation, a resolution seemed possible. Today, the Irish Republican Army no longer exists and its political front, Sinn Fein, is part of the Northern Ireland government.
Read: UK's Prince Charles meets Sinn Fein's Gerry Adams
Northern Ireland proves that politicians can make a difference when they want to and truly try. That's where ours have fallen short. For all their other skills they've lacked the vision and generosity to reach out and embrace Kashmiri citizens who feel alien and unwanted. We may call them brothers but they feel they're treated like stepchildren. The paterfamilias with the heart and mind to bring the quarrelling brood together is missing.
As a result our democracy is diminishing itself. When you are unable to rise to the occasion you inevitably sink deeper into the pit. In our case that descent is definitely happening. As yet we are not in free fall and, hopefully, that will never happen but if we don't struggle to get out we will continue sliding.
Read: Let's work together and find common goals, PM Modi tells states
We need to find the political will to resolve the problem in Kashmir. It's not beyond us but it won't be easy. But have we the leaders for this task?
The views expressed are personal
Close Story