Cricket West Indies, Digicel end sponsorship agreement
May 30, 2018 03:53 PM IST
Digicel has announced that it has reached an agreement to end its sponsorship with Cricket West Indies one year early after a 13-year partnership.
Cricket West Indies' 13-year-long association with the Irish telecommunications giants Digicel has come to a premature end.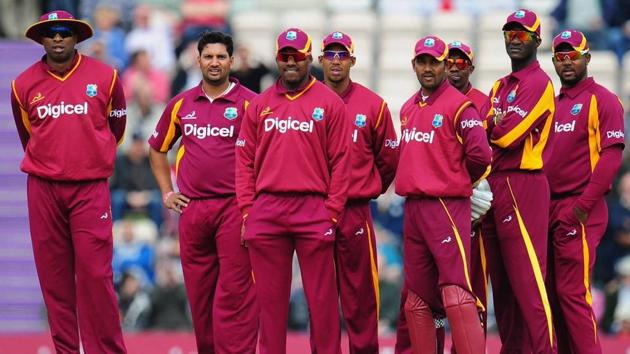 Digicel had been sponsoring the West Indies national cricket team since 2004-05 and the cricket board had signed a fresh three-year deal two years back. However, CWI issued a statement on Wednesday saying both parties had agreed to end the relationship with a year still left.
READ | Dale Steyn: There are great players, and then there's AB de Villiers
"It has been a great and successful partnership for both Cricket West Indies and Digicel," CWI's director of commercial, marketing and communications, Dominic Warne, was quoted as saying by stabroeknews.com.
"We are now primed to take on a number of new initiatives as part of our recently announced strategic plan to make cricket the heartbeat of the Caribbean. We hope to make an announcement on our new long-term principal partner soon," Warne added.
READ | How Virat Kohli's bat helped Ambati Rayudu script IPL 2018 success
The Irish company sponsored West Indies' senior men's and women's international sides along with their Under-19 teams during this period.
Digicel had bought the sponsorship rights of Caribbean cricket with a multi-million dollar deal after the withdrawal of Digicel's telecommunications rivals and long-term West Indies cricket sponsor, Cable and Wireless in 2004-05
READ | Eoin Morgan, England's ODI and T20 captain, expects quick return from finger injury
Digicel Group chief financial officer, Raymond Leclercq, termed the company's partnership with the West Indies cricket team extremely beneficial adding that it helped them forge a good relationship with customers in the Caribbean region.
"Over the years, we have been very successful in forging sponsorship partnerships with the things we know our customers love most," Leclercq said.
READ | Star-studded Australia A Test, ODI squads named for India tour
"This approach has helped us to grow the Digicel brand to be the number one brand in the region and to make a lasting impression on our customers.
"We would like to take this opportunity to thank Cricket West Indies for 13 years of amazing partnership and for the opportunity and privilege of helping to bring the fun, thrill and excitement of the game of cricket to a wider audience and in new and engaging ways."
West Indies will take on Sri Lanka in a three-match Test series, starting June 6.