'Foreign coach ke saath ye sahi rehte hain. Angrez se darte hain': Ex-Pakistan coach's savage remark on Babar and co.
Feb 03, 2023 02:23 PM IST
The former Pakistan coach who represented the side in 26 Tests spoke in detail about the need for a foreign coach in the team.
Pakistan cricketing setup saw a series of changes over the past few months, including an entire reshuffle in its cricket board. Najam Sethi was appointed the chairman of the PCB with Ramiz Raja being sacked, while former captain Shahid Afridi was also brought in as interim chief selector for men's team before eventually being replaced by Haroon Rashid in the role. Over the past few weeks, there have also been speculations over the coaching role and South Africa's Mickey Arthur is one of the top favourites for the position.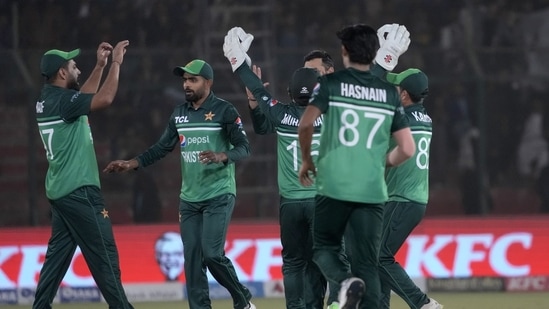 It was later reported that Arthur will indulge in 'online' coaching for the Pakistan team, drawing significant backlash from former cricketers including Afridi and fellow former skipper Misbah-ul-Haq. However, Sikander Bakht, Pakistan's former batter who represented the side in 26 Tests, stated that Arthur might join as director of the team. He further made a big claim over foreign presence in a leadership role in Pakistan.
Also read: 'They earn big money. But how long it can last?': Ian Botham bashes India in explosive 'Test cricket vs IPL' rant
Bakht gave an example of his own tenure as the side's assistant coach from 2000-2003 to explain his point.
"I was with the Pakistan team as assistant coach from 2000-2003. The guy who was above me hadn't played a single ODI, but everyone listened to him. He was a South African, I don't remember his name. Once, I tried to tell something to one of the players but he interrupted me, saying 'I've played 40 Tests, you've played 26. Let me handle it'. He actually said that. Do you think any of these can tell anything to Babar, Shadab, Shaheen? If someone comes up and tells them anything, they will…" Bakht said before he was interrupted by the anchors on Geo Super.
When one of the anchor asks if there's a need for a person who ensures everyone listens to them, Bakht said there's a need for a foreign presence.
"Foreign coach ke saath ye log (players) sahi rehte hain. Vo angrez rehta hai toh ye log uss se darte hain (These players are kept in check with foreign coaches. Because he's a foreigner, they are scared of him)," said Bakht.
"You see, we had Javed Miandad, Waqar Younis, Saqlain Mushtaq, and Mohammad Yousuf as coaches. But no one could handle the players," said the former Pakistan cricketer, who represented the side in 26 Tests and 27 ODIs.