India vs Australia: Criticising pitch a defence mechanism - Dav Whatmore
Updated on Mar 30, 2017 03:18 PM IST
Dav Whatmore, former Pakistan, Sri Lanka and Bangladesh coach, said all the talks on pitches during the India-Australia series was more due to media's hype than the players'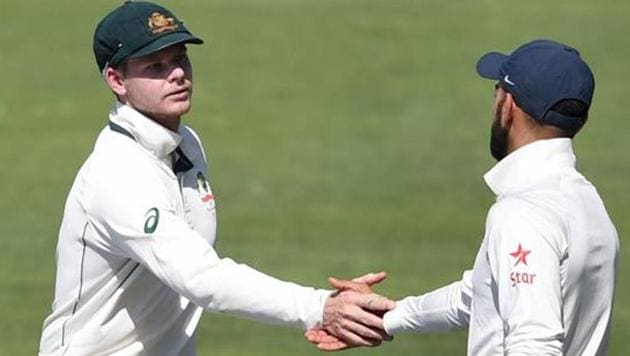 The India-Australia Test series will be remembered for a long time – there was intense competition between top two teams in the world, there were mind-games and then, there was pitch controversy. The first two Tests – in Pune and Bangalore – saw the Australian media come down heavily on Indian cricket.
Read | After Pune Test rout by Australia, more shame for Indian cricket - This is why
Both the pitches started to assist spinners from the first day itself and that led to the Australian media's outburst. However, according to former Australian cricketer Dav Whatmore more than the players, it was media's hype that led to the pitch controversy.
Read | Dharamsala or 'Perth'sala: Australia undone by pace and bounce on Day 3
"It is a defensive mechanism, more by the visiting media. I think from the players' point of view, they know what to expect. It is not a surprise for players to turn up and know that the pitch is going to turn on day one in India. But it makes for good reading," Whatmore, who has coached teams like Pakistan, Sri Lanka and Bangladesh, told HT.
He added that the professional players should be able to play in all kinds of pitches. "People should look in the mirror. As a professional player you should play in all kinds of surfaces. It is a test you have to pass. Smith passed it. One or two other players passed it," Whatmore said.
Read | Is this the most controversial India vs Australia series ever? Ten developments
The International Cricket Council (ICC) rated the Pune pitch poor while the Bangalore one was rated
Whatmore added even the subcontinent's teams complain about pitches when they go overseas. But the intensity was not as much.
"Well, Sri Lanka did. They went to South Africa and Sanath Jayasuriya said he has never seen so much grass left in a pitch. Sri Lanka struggled to win games there. So, it happens in other countries as well, but you won't hear as much," he said.
Personalise your news feed. Follow trending topics