IPL 2018: Kolkata Knight Riders hopeful of Andre Russell, Chris Lynn returns
Updated on Mar 22, 2018 04:28 PM IST
Kolkata Knight Riders are sweating over the availability of Chris Lynn was suffering from a shoulder injury while West Indian hard hitting all-rounder Russell has pulled a hamstring ahead of IPL 2018.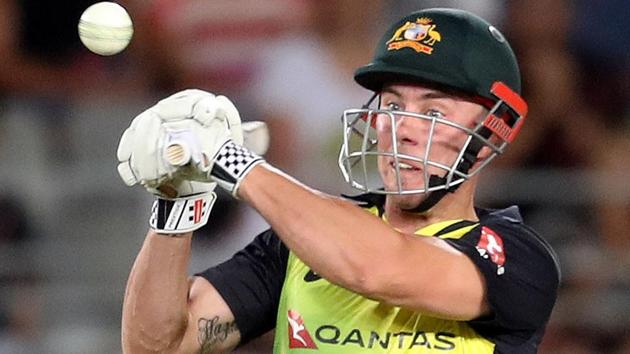 Press Trust of India, Kolkata |
Press Trust of India
Kolkata Knight Riders CEO Venky Mysore on Wednesday cleared the air about the injury concerns of Chris Lynn and Andre Russell, saying that the two foreign players are expected to be available for the side's Indian Premier League opener against Royal Challengers Bangalore on April 8.
"We are expecting Lynn and Russell to play on April 8. They will join the camp," Mysore said on the sidelines of Sourav Ganguly's Kolkata leg book launch of 'A Century Is Not Enough'.
Australian Lynn was suffering from a shoulder injury that had ruled him out of the Pakistan Super League, while West Indian hard hitting all-rounder Russell has pulled a hamstring during a match of PSL.
Mysore further gave an update on Mitchell Starc's fitness as the Australian speedster has a sore calf.
READ | Faf du Plessis and Steve Smith clash over Kagiso Rabada decision
"I think Starc's report was not necessarily very accurate. He is absolutely fine. It's a bit unfortunate with the injuries. All the reports we are getting, they are making very good progress. Fingers crossed."
West Indian spinner Sunil Narine faced a new storm recently when his bowling action was again reported during the ongoing PSL.
"That was a strange one. But he is fine. He has played international cricket, he has played two-three series and there is absolutely no issue. He has put it behind him already."
KKR's decision to appoint Dinesh Karthik as captain may have surprised many but after the wicketkeeper batsman has proved the doubters wrong with a sensational innings in the final of the Tri-nation T20 Series against Bangladesh.
Karthik walked in with India needing 34 off 12 and Bangladesh were on top. But Karthik needed only eight deliveries to dash their hopes as he sealed a four-wicket win with a last ball six.
"In eight balls, he has made us look like geniuses. But we were convinced even before that, that he is absolutely the right choice for us because he brings in a lot of freshness, a lot of experience. He is a class player. With a wicketkeeper, batsman and captain you get three in one there," said Mysore.
"His calmness struck me. I have spent a lot of time with him recently, and when he came in to bat he seemed like he was confident he was going to win it. It bodes well for us also. I was very happy when DK what he did to win the game for India."
READ | West Indies beat Scotland in rain-marred match to book 2019 ICC World Cup berth
Asked to compare Karthik with M S Dhoni, Mysore said: "He is a very different type of player. I always admire the fact that DK has the flexibility to play under any situation. MS has been a legend, a power hitter, he hits those helicopter shots.
"DK has got his shots like reverse sweep, lap shot and the ability to clear the field. There's no panic of any sorts. There's something unique."
KKR veteran Robin Uthappa will be Karthik's deputy and Mysore said: "He (Uthappa) has been there with us for so many years. There's a lot of good combination of continuity and change for us."