'It might end all other shenanigans': Ian Chappell suggests radical change in rules to stop ball-tampering
Updated on May 29, 2021 02:38 PM IST
To tackle the issue, Chappell suggested a radical move that he believes may end the issue of players altering the condition of the ball using illegal means.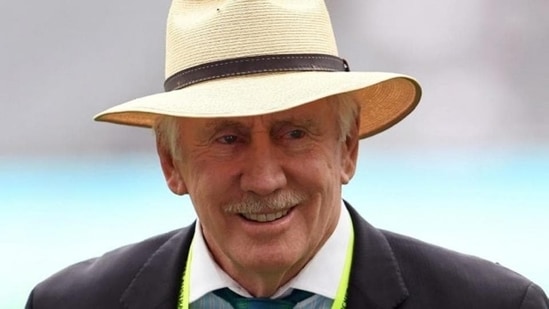 The 2018 Newlands Test ball-tampering scandal has led to incessant debates over the years. The controversy that saw Australia's Steve Smith and David Warner facing a 12-month ban, and Cameron Bancroft being handed a nine-month ban, recently reignited once again, and it has also led to discussions on the dying art of swing-bowling in modern-day cricket.
Former Austalia captain Ian Chappell believes that the game of cricket has become more difficult for bowlers, which leads to incidents of ball-tampering during a match. To tackle the issue, Chappell suggested a radical move that he believes may end players using illegal means to alter the condition of the ball.
Also read: IPL 2021 moved to UAE to complete remaining matches, BCCI eyes Sept-Oct window
"I think about 20 years ago, I said what they should do is go to the captains of every country and you get a list of things that they think will help the ball swing. Then you send us all these lists, we'll go through them and we'll come up with one thing and it will be a sensible thing, not using a bottle cap to scrape the ball. It'll be viable but we'll give you one thing that'll help you swing the ball and everything else will be illegal," Chappell said during a discussion on ESPNCricinfo.
"Maybe I am naive but think if you did that, you might stop all the other shenanigans because you give them something in return," Chappell added.
"Let's look at the way the laws are written. They are pretty much always written in favor of the batsman and if you go right back to underarm bowling to sidearm bowling... to body line and ball-tampering - they all come about because the balance is too much in favor of the batsmen and the bowlers eventually say 'we have had enough, we are mad as hell and we are going to do something about it'," he further said.
Meanwhile, addressing the Sandpapergate, Chappell said that he believes that the issue may spring up again after David Warner's autobiography comes out.
"There have been a few suggestions that when David Warner retires, he's going to write a book and tell the 'whole truth and nothing but the truth' and with that sort of hanging in the air, I don't think there's any way this thing is going to die," Chappell concluded.
Topics
Personalise your news feed. Follow trending topics