Law Commission exploring ways to bring BCCI under RTI act
Published on Dec 06, 2016 05:51 PM IST
The Law Commission of India is studying ways to legalise betting in the country and is trying to bring the Board of Control for Cricket in India (BCCI) under the Right to Information (RTI) act.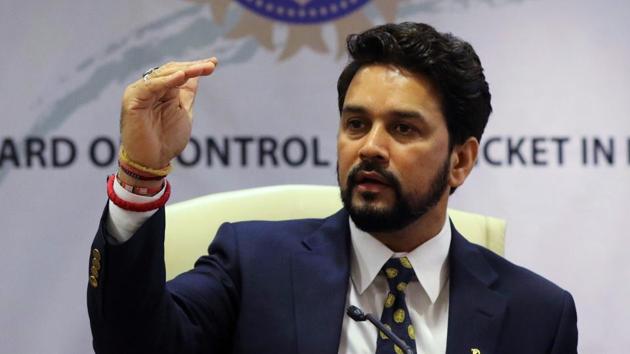 Law commission of India has begun proceedings to examine the feasibility of legalising betting in sports and also bringing the Board of Control for Cricket in India under the RTI Act.
"We are examining all legal aspects of betting in sports," Justice (retired) Balbir Singh Chauhan, Chairman, Law Commission of India, told HT. "Once we make up our mind and prepare a skeleton in what direction we should proceed and what legal problems may arise, we will write to all the stakeholders."
In its July 18 verdict ratifying the Justice RM Lodha Committee report on reforms in the BCCI, the Supreme Court bench of Chief Justice TS Thakur and Justice FM Kalifulla had suggested that the law commission should examine the legality in both the cases and make its recommendation to the government.
Both the panels appointed by Supreme Court in the wake of the 2013 IPL spot-fixing scandal, the initial one headed by Justice Mukul Mudgal as well as the Lodha panel have recommended that sports betting should be legalised.
The SC's July 18 verdict reads: "The recommendation made by the Committee that betting should be legalised by law involves the enactment of a law which is a matter that may be examined by the Law Commission and the Government for such action as it may consider necessary in the facts and circumstances of the case."
Justice Chauhan said: "In many countries betting in sports is legal but situations are different there. We will study all the aspects."
A 2012 report by international audit and professional services organisation KPMG valued the Indian sports betting market at a whopping Rs 300,000 crore. If made legal, the government, by levying a possible 20 percent tax on profit, can earn revenue between Rs 12,000 to 19,000 crore a year. Currently, only betting on horse racing is legal in India.
The Mudgal panel report was submitted to the Apex court, based on which the Lodha panel was appointed in January, 2015. It was tasked with suggesting reforms in the BCCI and taking action against Chennai Super Kings official, Gurunath Meiyappan, and Rajasthan Royals co-owner, Raj Kundra.
While declaring BCCI a 'public body', the Apex court had observed that as a possible first step in the direction to bring BCCI under the purview of Right to Information Act, it expected the Law Commission to examine the issue and recommend to the government.
"The study to bring the BCCI under RTI is also under process. We are studying BCCI's case and consulting some experts also," Justice Chauhan said. "We are also writing to stake-holders. We have not written to the BCCI, but we will surely listen to them if they come to us."
Personalise your news feed. Follow trending topics