Why Steve Smith hides his shoe laces? Aussie skipper's many superstitions
Steve Smith adopted a strange superstition during the last season of the Indian Premier League and since then, his performance has been quite brilliant.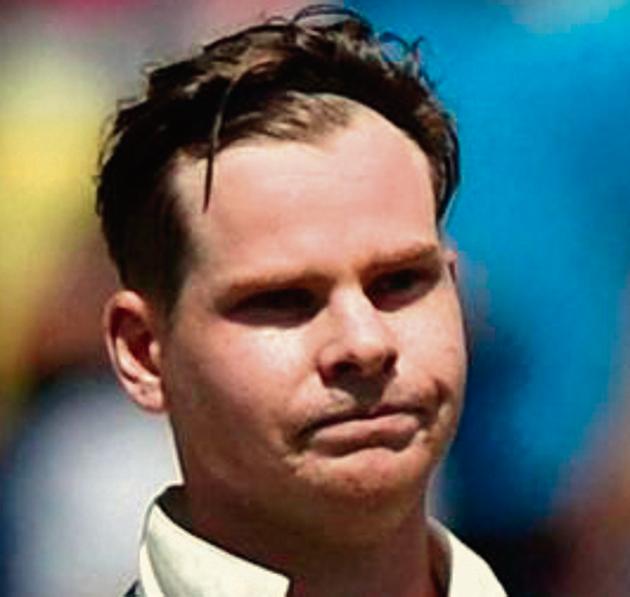 Updated on Mar 27, 2017 11:54 PM IST
Superstition is fairly common in sport and cricket is no exception to that fact.
Indian legend Sachin Tendulkar famously put on his left shin pad first when preparing to bat while former captain Sourav Ganguly always carried a photo of his mentor in his pocket when on the field. (Dharamsala Test Day 3 Blog)
But an unusual demand by Australia's Steve Smith before going out to bat has probably gone unnoticed by most cricket fans till date. (Dharamsala Test Day 3 Scorecard)
In a humorous video posted by Cricket Australia on its website (cricket.com.au), the Aussie skipper revealed that he asks the team physio to tape his shoe laces to his shin every time he prepares to bat so he doesn't have to see his laces when at the crease.
The preparation method, Smith reveals, began during the 2016 season of the Indian Premier League when he found the pants of his Rising Pune Supergiant kit too tight to contain his laces.
READ | Shaun Tait announces his retirement from all forms of cricket
Miffed about the fact, Smith got the team physio to tape up the laces before putting on his pads.
He scored a century the first time he did it which prompted him to keep up the tradition every time he prepares to bat to the amusement of his Australian teammates.
In the video, Josh Hazlewood hilariously recounted the first time he saw Smith have his laces taped up while Usman Khawaja revealed that the superstition probably stuck because Smith tends to stick to trends that go in his favour.
"Well it started during the last season of the IPL due to the kind of pants we were given to wear. I have always had issues with looking at my shoe laces when I am batting. And it wasn't working because the pant wasn't long enough and the shoe laces would pop out and that was getting to my head. So I got the physio to tape my shoe laces to my socks. I wear footie socks when I bat. And I got a hundred the first time I got it and I have done it since," Smith reveals in the video.
READ | Steve Smith continues to torment India, smashes 20th century in Dharamsala Test
Having scored three centuries in the ongoing Test series against India — including one on the first day of the third Test in Dharamsala — it is possible that the weird habit is bearing fruit.
Smith is currently the highest run-getter of the series with 482 runs from seven innings. He has batted at an average of 80.33.
The Australian is also due to represent the Rising Pune Supergiant in the upcoming season of the Indian Super League alongside MS Dhoni, Ajinkya Rahane, Faf du Plessis, Ben Stokes and compatriot Khawaja.
Close Story
Personalise your news feed. Follow trending topics