Cop suspended for being involved in illegal sand mining
Updated on Feb 18, 2018 09:37 PM IST
The suspended constable has been identified as constable Ashwini Sharma.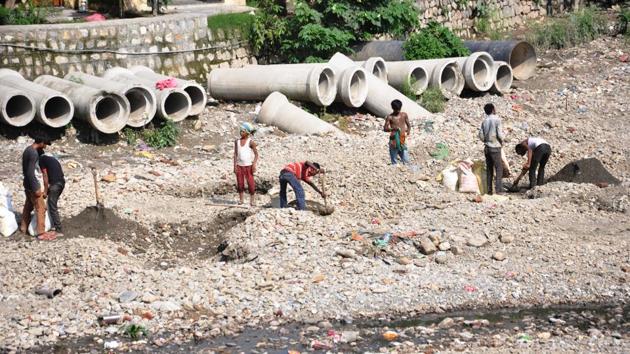 The police on Sunday suspended a constable for his involvement in illegal sand mining in Dehradun. The suspended constable has been identified as Ashwini Sharma.
On Saturday night, he was allegedly trying to facilitate passage of a truck loaded with illegally mined sand in Vikasnagar area of the city. When a jawan of the Provincial Armed Constabulary (PAC) tried to stop him, he reportedly got into a scuffle with him. Following this, the PAC jawan fired at Sharma but the bullet missed the target.
The incident took place at bridge number two on Shakti Canal. At a time when cases of illegal sand mining are regularly surfacing in the city, involvement of a police constable and the scuffle with the PAC jawan, comes as an embarrassment for the police.
SSP Nivedita Kukreti Kumar said: "It was an accidental firing by the PAC jawan. We have suspended the cop for being drunk on duty and being involved in sand mining. The PAC commandant has been informed and futher action will be taken."
The PAC is a reserve force and has been deployed in certain parts of the state to check illegal sand mining.