Cost effectiveness of NCERT books puts Uttarakhand government in fix
The Uttarakhand government move to introduce National Council of Educational Research and Training (NCERT) text books in government-run schools from the next academic year may hit a roadblock due cost of the books, said officials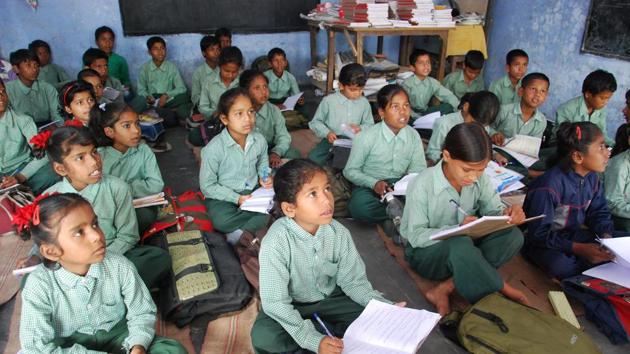 Published on Oct 27, 2017 08:38 PM IST
The Uttarakhand government move to introduce National Council of Educational Research and Training (NCERT) text books in government-run schools from the next academic year may hit a roadblock due cost of the books, said officials.
NCERT books set for Class 1 to Class 8, cost Rs.400 to Rs.1,000 on an average. But the state government gets only ₹150 from every student for the text books from the Centre under the sarv shiksha abhiyan scheme due to which it will have to bear the extra amount, putting a huge burden on the state exchequer, some of them said.
Alok Shekhar Tiwari, director general of school education department, however, said the officials are discussing the issue with the NCERT and the Centre to optimise the cost of the text books.
"We are working on the cost of the text books so that it shouldn't burden the government," he told Hindustan Times.
The state school education department was printing text books on the lines of the NCERT under the State Council of Education Research and Training (SCERT).
Unitl now, the texts books were revised every year and published by the state government, making it more cost effective.
Arvind Pandey, state school education minister in April, however, announced that the SCERT-published text books will be replaced with the NCERT ones for its competitive content and because the texts books are recognized by school boards across the country.
But, the cost is one big challenge for the government who has decided to not to introduce NCERT the text books for 52 subjects and to introduce them from next year.
The government has plans to publish NCERT books in the state after taking the copyrights from the authorities, but that too will not resolve the issue, an education department official, who did not wish to be named, said.
"NCERT books have a high standard of printing and if the state government is planning to print the text books here, then it will also have to take care of the quality," the official said.
"It's a challenge to publish one set of text books at a meager amount of Rs.150."
The state government, however, bears the cost of NCERT text books in government-run schools for Class 9 to Class 12.
RK Kunwar, director of stated school education was in Delhi on Wednesday to finalise a memorandum of understanding with the NCERT authorities.
The MoU will give the rights for publishing the text books to the state government, but the cost of each text book set will have to be worked out, officials said.
Close Story