Kidney racket: Dehradun Police to probe role of Delhi labs
Updated on Sep 29, 2017 08:34 PM IST
The Dehradun police will probe the role of Delhi laboratories in the interstate kidney racket that was busted near the state capital earlier this month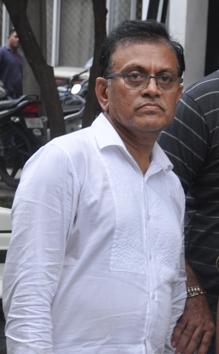 The Dehradun police will probe the role of Delhi laboratories in the interstate kidney racket that was busted near the state capital earlier this month.
The police custody of Dr Amit Kumar, the alleged kingpin of the organ racket, ended on Friday. He had been sent to police custody by a Dehradun court on Tuesday for allowing the cops to recover evidences and documents related to the case.
Based on the interrogation over the past three days, the police got some leads about where the medical tests of donors and recipients were conducted in Delhi before they were brought to Dehradun for surgeries.
"The names of two laboratories in Delhi have emerged during the interrogation...In fact, we've retrieved some papers related to one of the two labs. He (Dr Amit) never used to go there but his patients were sent (to the labs). So ,we will quiz them (lab officials) about the entire operation," Dehradun senior superintendent of police Nivedita Kukreti Kumar told Hindustan Times. "We're also gathering details of labs from the ambulances which used to ferry patients between Delhi and Dehradun."
In another important development, the Doon police found documents of a foreigner - who is suspected to have undergone a kidney transplant - from a vehicle seized from Doiwala area. "On the 'nishandehi' (inputs after interrogation) of Dr Amit, we seized a car from Doiwala in which we found the visa papers of an Omani national and also found bank passbook of one of the co-accused in the case," the SSP said.
Dr Amit has been booked under Sections 420 (cheating), 342 (wrongful confinement), 370 (trafficking) and 120B (criminal conspiracy) of the Indian Penal Code and as well as under relevant sections of the Transplantation of Human Organs Act.