No mining within 10 km from boundaries of national parks: HC to U'khand govt
Jun 13, 2018 09:59 PM IST
The Uttarakhand high court on Wednesday directed the state government to ensure that there was no mining within 10 km from boundaries of national wildlife parks in the state without nod of the National Wildlife Board
The Uttarakhand high court on Wednesday directed the state government to ensure that there was no mining within 10 km from boundaries of national wildlife parks in the state without nod of the National Wildlife Board.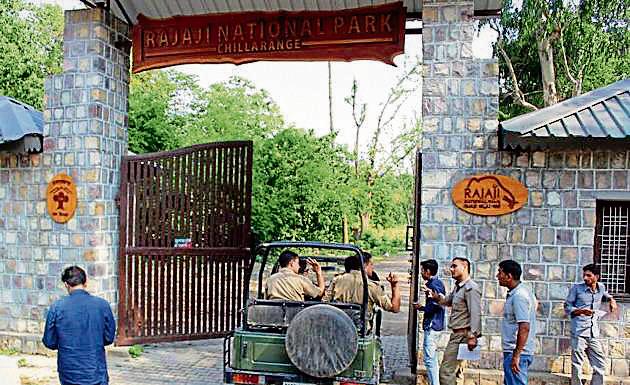 The direction was given by the division bench of justices Rajiv Sharma and Lokpal Singh while disposing of a public interest litigation (PIL) filed by Ayub from Haridwar in 2014.
Chetan Joshi, counsel of the petitioner, said the petition had raised the issue of mining of minor minerals within 10 km of Rajaji National Park.
The petition pointed out that in 2002, a decision was taken under the wildlife conservation strategy to declare the area/land falling within 10 km of boundary of national parks and bird sanctuaries as eco-sensitive areas/eco-fragile zones under section 3 of the Environment (Protection ) Act 1986.
According to the petitioner, the areas adjoining Rajaji national park that have been leased out fall within 10 km range. Some even falls under the buffer zone of the park. The leased areas in Motichur Elephant Reserve also fall within 10 km range.
The petition alleged that authorities concerned had granted environmental clearance within 10 km range of the park without making it compulsory to the lessees to seek the permission of the National Wildlife Board.
According to the petition, in the specific condition listed out in the environmental clearance of the lessees, it has been stated that within a year, a study report has to be submitted through the mines and geology department related to the replenishment and quantity of the mineral removed.
"But no such study has been carried out till date. This study should have been carried out prior to the grant of the environmental clearance and not made mandatory to be carried out after grant of clearance," the petition said.
Rajaji National Park -- located near the foothills of the Himalayas and spread over 820 sq km in Dehradun and Pauri Garhwal districts -- was declared a tiger reserve in April 2015, becoming the second such reserve in the state after Corbett.