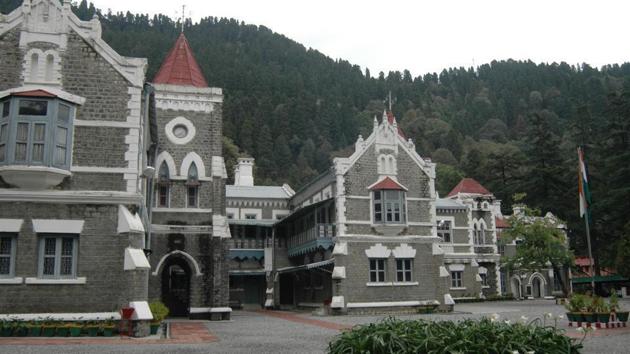 U'khand HC: Ensure doctors remain available round the clock
Stating that attending to public health is of high priority, "perhaps the one at the top", the Uttarakhand High Court on Friday directed the state government to ensure that doctors remain available round the clock at their designated posting, failing which, disciplinary proceedings be initiated against them
PUBLISHED ON JUL 20, 2018 10:12 PM IST
Stating that attending to public health is of high priority, "perhaps the one at the top", the Uttarakhand High Court on Friday directed the state government to ensure that doctors remain available round the clock at their designated posting, failing which, disciplinary proceedings be initiated against them.
It also directed the government to appoint medical professionals — doctors, nurses, para-medical staff and administrators — at all the health facilities, including sub-district and sub-divisional hospitals and primary and community health centres within six months. It also directed to provide equipment according to Indian Public Health Standards within six months at the secondary level and tertiary level hospitals.
A division bench of Justice Rajiv Sharma and Justice Lok Pal Singh issued the directions while disposing of a public interest litigation filed by Nainital-based advocate and social activist Deepak Ruwali. The PIL, filed in 2009, highlighted the shortage of doctors, including paramedical staff, and lack of even minimum equipment and space at three government hospitals in Nainital.
The total strength of doctors in Uttarakhand was 1,922 against which only 947 doctors were working, as per an affidavit filed by the government in 2009.
The bench remarked that it "can take judicial notice" of the fact that the doctors are not available around the clock. "They come to the hospital in the morning and leave in the evening. The urgent operations cannot be undertaken in their absence… The patients cannot be permitted to wait for more than 12 hours for the arrival of doctors or surgeon."
Given the large number of accident fatalities in the mountain state, the HC directed to establish trauma centres in every district hospital within three months. "We also direct that Army hospitals, and private hospitals and clinics shall also render assistance to the accident victims and emergency cases... without insisting for registration of FIR," the court said.
Citing a Supreme Court ruling, the HC said that in a welfare state it was the obligation of the state to ensure the creation and the sustaining of conditions congenial to good health. "Maintenance and improvement of public health have to rank high as these are indispensable to the very physical existence of the community...attending to public health, therefore, is of high priority, perhaps the one at the to," it said.
ON TRAUMA CENTRES
Trauma centres with 24x7 operational emergency room and adequate man power be made available at every district hospital. They should preferably have a distinct entry so that minimum time is lost in giving immediate treatment to casualties arriving at the hospital.
Such centers should have separate provision for examination of rape and sexual assault victims as per the guidelines of the Supreme Court. Trauma centres should be equipped with mobile X-ray/ laboratory, slide labs, plaster room and minor OT facilities.
Close