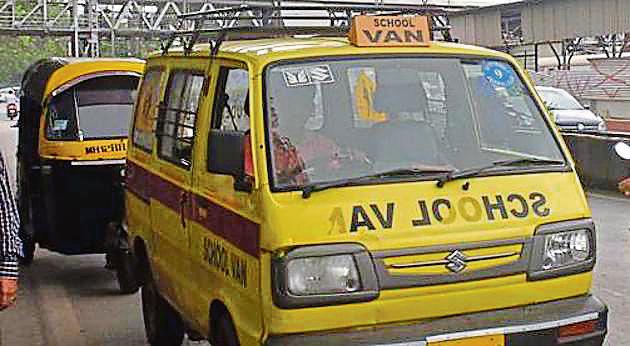 Unsafe school vans: Child rights panel writes to Uttarakhand chief secy
In a strong indictment of the lacuna in checking the violation of safety norms by vehicles ferrying school students, the state child rights body on Tuesday asked the Uttarakhand government to assign the task to police if the transport department could not handle it
PUBLISHED ON MAY 01, 2018 10:28 PM IST
In a strong indictment of the lacuna in checking the violation of safety norms by vehicles ferrying school students, the state child rights body on Tuesday asked the Uttarakhand government to assign the task to police if the transport department could not handle it.
In a letter to chief secretary Utpal Kumar Singh, chairman of the Uttarakhand State Commission for Child Rights (SCPCR), Yogendra Khanduri said during a recent inspection of school buses the panel had found they were not following the Supreme Court's guidelines for maintaining the safety of children. This was due to absence of regular checking by the regional transport offices (RTO) in the 13 districts of the state, Khanduri said.
Terming the situation in Dehradun as the worst, the letter said that commission member Seema Dora, who conducted the inspection, had recommended action against the RTO for its evasiveness over the matter.
"Repeated attempts by the commission to draw the RTO's attention to the issue failed with no one picking up the phone at its offices in the districts," Khanduri said.
Talking about the violations, Khanduri said children were being overloaded like luggage into these vehicles (vans, Tata sumos, three-wheelers), which are without speed governors, alarm bells, sirens or CCTVs. Even buses carrying school girls were without women helpers, which was mandatory, Khanduri said in the letter.
Inexperienced drivers — those who do not have mandatory experience of five years — without licences and police verification were also being engaged by the schools for the purpose, Khanduri said.
"What are we waiting for? Another incident to happen? More kids to lose their lives? The situation of vehicles transporting kids is pathetic and its classic example is in the capital," Khanduri said.
The letter listed 12 points detailing the lackadaisical attitude of the RTOs in all 13 districts. Besides, it also demanded immediate action against officers who were taking these discrepancies lightly.
The commission chairman said he hoped that the chief secretary would take serious note of the points raised by the commission in the light of recent road accidents caused by reckless driving which had killed many school children.
He said if the transport department could not keep a tab on school vehicles violating safety norms then the responsibility of checking them should be handed over to the police which can be more effective.
The commission had also written a letter to the chief secretary last year, asking him to submit a report on safety of students.
The CS had submitted reports from Garhwal and Kumaon divisions. The commission, however, had found that the rules were not being followed on the ground.
Dehradun RTO Sudhanshu Garg could not be contacted for his comments despite repeated attempts.
Close