A first for Delhi: Vehicles and location to decide anti-pollution plan
Updated on Jul 18, 2017 10:28 AM IST
CPCB plans to implement driving cycle in Delhi, which will give an idea as to how much pollution a vehicle is emitting and its fuel consumption. The anti-pollution body will also introduce location-specific pollution management in the national Capital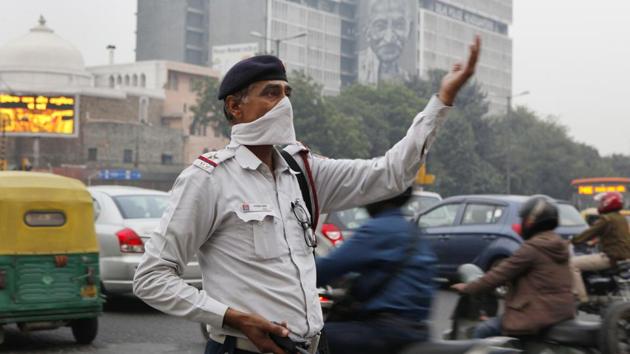 Delhi could become the first city in the country to have its own 'driving cycle' and location-specific air quality management plans, which would help in tackling the city's rising pollution levels.
Driving cycle gives an idea as to how much pollution a vehicle is emitting and its fuel consumption while travelling from one point to another in a city. It depends on various factors such as road conditions, vehicular speed and engine health among others. A better driving cycle denotes less pollution.
"The Central Pollution Control Board is planning to develop a Delhi-specific driving cycle and location-specific air quality management plans with the money which manufacturers and dealers have deposited with it over the past one year as Environment Protection Charge," said a senior official of the CPCB.
On August 12, 2016 the Supreme Court had directed all dealers and manufacturers to deposit 1% levy of ex-showroom price for every diesel car and SUV with engine capacity 2000cc and above sold in Delhi-NCR as environment protection charge. The CPCB was directed to open bank accounts where the money could be deposited.
"More than Rs 35 crore has already been deposited over the past one year. We have submitted a proposal to National Green Tribunal on how to use the money. As the entire money was collected from Delhi-NCR as per directions of the Supreme Court, it would be spent solely to better tackle air pollution in the region only," said the official.
Even though several countries in the US and Europe have already developed such city specific driving cycles to tackle air pollution, India is yet to come up with a driving cycle.
"This is a very good proposal. If we get to know the driving cycle of Delhi it would help us to bring down the pollution levels by doing away with those elements on the roads which cause pollution," said Kamal Soi member of the National Road Safety Council.
The CPCB is also planning to take the help of more advanced monitoring systems such as satellite imageries, sensor-based instrument and strengthen its existing ambient air quality and noise monitoring network with the accumulated fund.
According the proposal submitted to the NGT plans are also afoot to install LED display screens in some locations for creating awareness among the citizens on the rising air pollution levels of Delhi.
"We would also invite expression of interest where in research activities on how to retrofit vehicles with advanced technologies and alternate cleaner fuels could be funded," the CPCB official said.
Personalise your news feed. Follow trending topics