Another newborn dies in Delhi due to lack of ventilators in govt hospital
Updated on Sep 28, 2017 02:27 PM IST
The infant died while being rushed from Sanjay Gandhi hospital to Baba Saheb Ambedkar hospital due to unavailability of ventilators.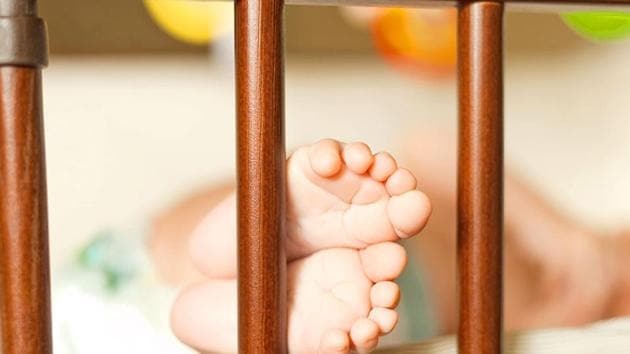 Another newborn died on Wednesday after he was referred from one Delhi government hospital to another due to unavailability of ventilator beds.
The incident happened despite the chief minister directing the health department on Sunday to immediately formulate and implement a plan to ensure critical patients get life support systems.
The instructions came after a newborn died for the want of ventilators even after going to three government hospitals.
Manoj Pooran Singh, 27, had to rush his newly born child to Delhi government-run Sanjay Gandhi hospital at around 10 in the morning as the baby had developed breathing problems. "My wife was getting regular check-ups from the hospital but her labour was delayed for three days. On Wednesday morning, she started having very bad pain so we called a dai (nurse) who lives nearby. The delivery was fine, but his breath was shallow. So, the dai asked us to take the baby to the hospital immediately," said Manoj.
In the critical care department, the doctors checked the child and asked Manoj to rush the child to Baba Saheb Ambedkar hospital as there was no ventilator at Sanjay Gandhi.
"I took an e-rickshaw to the hospital, but there was a huge traffic jam and it took us nearly an hour to reach the other hospital. The doctor there said that my baby was brought dead. Couldn't the doctors at Sanjay Gandhi have done something? I was told that he could have survived even if they gave us that balloon like thing," said Manoj, referring to an ambu-bag, which is usually used to ventilate critical patients in the absence of a ventilator.
In his directions, the CM had also said that the referring hospital has to take responsibility for safely shifting a critical patient to another hospital, when they are referred because of a genuine reason. The doctors on emergency duty have also been asked to confirm with other nearby hospital whether the facility needed is available before referring a patient.