Chief secretary not required to appear before panel, says HC
Published on Aug 29, 2018 01:44 AM IST
Justice Vibhu Bhakru said Delhi chief secretary Anshu Prakash was not required to appear before the committee till the next date of hearing.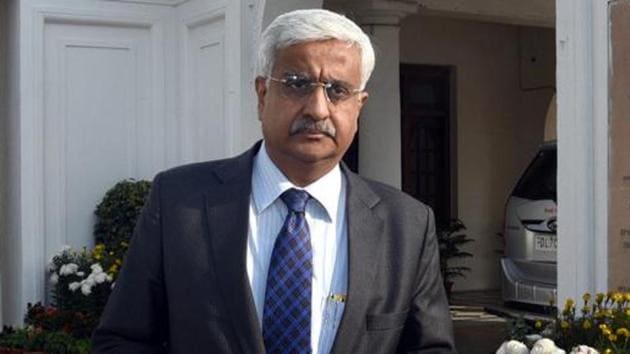 Hindustan Times, New Delhi |
Richa Banka
The Delhi high court on Tuesday said Delhi chief secretary (CS) Anshu Prakash was no longer required to appear before the Delhi Legislative Assembly committee for breach of privilege proceedings. The order came after senior advocate Sudhir Nandrajog informed the court that they did not require Prakash to appear before the committee at this stage.
Justice Vibhu Bhakru said Prakash was not required to appear before the committee till the next date of hearing. He also said the CS should be given minutes of the meetings of the previous proceedings of the panel. "It is, nonetheless, clarified that the committee shall not call the petitioner (Prakash) for further hearing till the next date of hearing," the court said, fixing the matter for September 17.
In the hearing that took place in two parts, the bench expressed its displeasure for not completing its breach of privilege proceedings against the CS despite questioning him for over four hours.
"He has admittedly appeared before you (committee of privileges) for four hours. What kind of proceedings are these? In four hours of questioning, you would have known what you have to do. If you have not completed your proceedings within this time, we will not allow it to go forward now," the court said.
Appearing for Prakash, senior advocate Siddharth Luthra and advocate Vivek Chib told the court that they were not provided the verbatim records or the minutes of the meeting.
The plea, filed through advocates Asif Ahmed and Ruchira Goel, contended that they should be provided video recordings of the meetings. The plea said the CS had appeared before the panel thrice and that due to the non-availability of records, he was handicapped from effectively assisting the committee and defending himself.
Appearing for the committee, senior advocate Nandrajog said the verbatim records would be provided when authorised by the Speaker, expected to return to town on September 16. The HC directed the video recordings be given to the court within a week.
Personalise your news feed. Follow trending topics