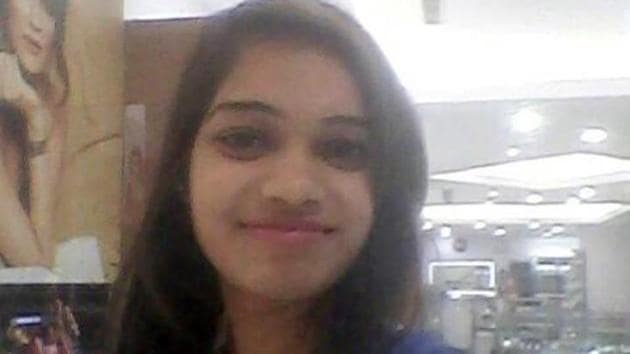 Delhi trainee airhostess stabbing: Fugitive suspect held in Mumbai
Police said Mohammed Adil was allegedly a friend of the victim, Riya, and attacked her fatally when she broke their 18-month-old friendship this March after learning about his criminal background.
Hindustan Times, New Delhi | By Karn Pratap Singh
UPDATED ON JUL 11, 2017 11:44 AM IST
The 25-year-old suspect of a fatal knife attack on a trainee airhostess in a busy street in Delhi was arrested by a joint team of Delhi and Mumbai police officers on Friday night.
Mohammed Adil, a resident of Mansarovar Garden in east Delhi, was held in Mumbai's Bandra, where he was hiding with the help of two friends after stabbing 21-year-old Riya Gautam at least eight times on Wednesday evening, police said.
Adil's two friends, one of them a minor, have also been apprehended in the case. The adult accomplice of Adil was identified as Junaid Salim Ansari, a native of Aligarh in Uttar Pradesh.
Initial investigation revealed that the accused was allegedly a friend of Riya and attacked her fatally when she broke their three-year-old friendship this March after learning about his criminal background. Adil allegedly has three cases of motorcycle thefts against him. He was stalking Riya, who was training at a private institute to become an air hostess, and threatened her after she asked him to stay away.
Nupur Prasad, deputy commissioner of police (Shahdara), said it was a pre-planned murder and the entire planning was done in Aligarh at Ansari's home on June 3, after Adil went to meet him and the juvenile friend.
"When Adil discussed about Riya's unresponsive attitude towards him, they told him that she was perhaps cheating on him. They convinced him to teach her a lesson and, in fact, kill her. Adil agreed and the three moved to Delhi the same day," said an investigator.
During the interrogation, Adil told police that he asked his two friends to keep a watch on Riya and her movements and alert him whenever she comes out of her home. On Wednesday evening, Riya went out to buy something from a nearby shop. Adil's friends spotted her alone and alerted him about the appropriate opportunity to kill her.
Adil has disclosed that he intercepted Riya outside a shop. He engaged her in a conversation by asking her to return the smart phone he had gifted her some weeks ago. "An argument broke out between them and Adil stabbed her. She ran inside a shop. Adil followed her and stabbed her at least eight times," said the officer.
"When some locals asked Adil why he was attacking the woman, he told them that she had stolen his mobile phone," the officer said, adding that after attacking the woman, Adil snatched her phone and fled to Ghaziabad, from there to Aligarh, and finally to Mumbai with his friends.
Riya was taken from the road in Mansarovar Garden to Guru Teg Bahadur hospital, but could not be saved. Surveillance cameras in the neighbourhood recorded the attack and the video was shared widely on social media.
Investigators said they tracked down Adil through technical surveillance, which revealed that he was travelling in a train towards Gujarat. Adil reportedly used Riya's SIM card in his phone to check who all she was talking to in his absence. Adil's family members were questioned and it was learnt that his relatives lived in Dahod and Vapi in Gujarat.
However, when they did not reach there, police shifted their focus on relatives of Ansari in Mumbai. "A Delhi Police team went to Mumbai and took help from police there. The three were finally traced at Ansari's uncle house," the officer said.
Senior police officers said they were not quite sure what triggered Adil to stab Riya so brutally. "We will interrogate Adil. So far, we know that the two were in an on-and-off relationship and the young woman recently decided to part ways," an investigator said.
Close