Ballabgarh lynching: Man who allegedly stabbed Junaid Khan on train arrested
16-year-old Junaid Khan was killed and four others were injured in a Mathura-bound train last month.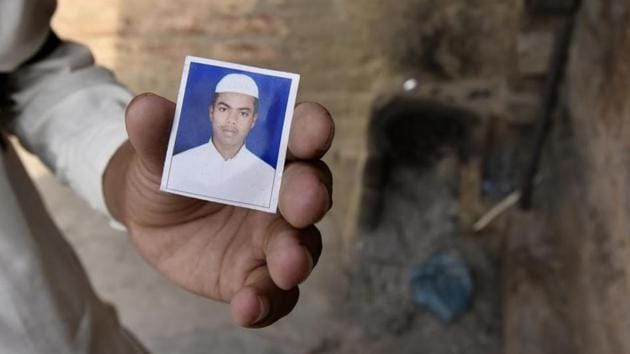 Updated on Jul 11, 2017 01:50 PM IST
Police arrested on Saturday the fugitive knifeman who stabbed 16-year-old Junaid Khan and his brothers on a Mathura-bound train on June 22 in a fatal communal attack.
The 32-year-old man was caught in Maharashtra's Dhule, where he was hiding since the attack that triggered national outrage and protests as it became the latest example of growing religious intolerance in India.
"I heard the news of his arrest and am told he is being brought to Faridabad. I am extremely satisfied with the police's role in dealing with this case," said Jalaludin Khan, the slain teenager's father.
According to police, the accused confessed to have stabbed Junaid and his associates inside the suburban train when they were returning to their Ballabgarh home after Eid shopping in New Delhi.
The investigators refused to share any more details other than the fact that the suspect is from Haryana's Palwal district, close to the place the Khan brothers were attacked by a lynch mob after an altercation over seats.
The man — five-feet-six-inches tall and muscular, according to the police sketch drawn from Junaid's brother's account — carried a reward of Rs 2 lakh on his head. He was part of the mob that attacked Junaid, his two brothers – Mohammad Hashim and Shaqir Khan — and cousin Mobin.
They allegedly called them "beef-eaters" and "anti-nationals," and flung their skullcaps off their heads.
Investigators made the sketch of the main suspect from Hashim's description of the man.
"He had a very nice built, like that of a person who goes to the gym every day. He had a heavy voice and was talking in Haryanvi," Hashim said.
"He was on killer rage. He butchered my brother and then came for us. His associates held us by our arms. I can never forget his face and will identify him the moment I see him."
Police arrested five people after the attack. But pressure mounted on them to catch the main suspect amid public protests and Prime Minister Narendra Modi's warning this June against mob attacks on cattle traders, beef-eaters and dairy farmers, saying killing people in the name of protecting cows is unacceptable.
Close Story