Fake Rs 2,000 notes seized: Here's how similar they are to real currency
The Delhi police seized 330 fake notes in denomination of Rs 2,000 after a tipoff. The counterfeits had most of the security features of the new currency notes.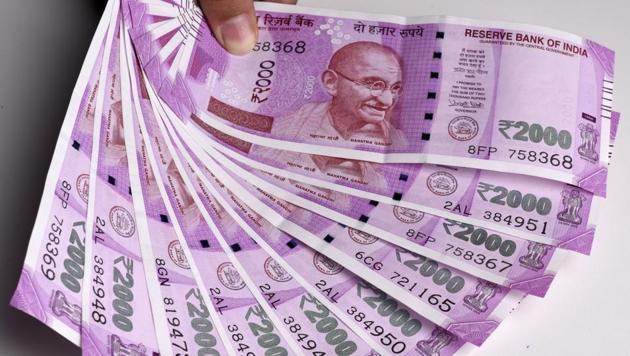 Updated on Nov 18, 2017 01:46 PM IST
In one of the biggest seizures since demonetisation last year, the Delhi Police caught Rs 6.6 lakh in counterfeit currency notes this week. While one of the objectives of demonetisation was to curb fake currency, the police now say that the inflow of "high quality" fake Rs 2,000 notes has picked up again.
The fake notes caught this week were "very similar in appearance and texture" to the genuine ones, the police said contradicting the claims that the new currency notes were hard to replicate.
HT found out how close the new counterfeits are to the real notes:
Paper Quality: Fine quality paper has been used to print the counterfeit currency. A senior Special Cell Officer said that the paper quality of the currency is the same as ones used by printing machines across the border for old notes before demonetisation.
Texture: The texture of the printed counterfeits is almost identical to the original note thus making it very difficult for people to realise that those are fake
Features: Be it the dimension or shape of printed images and symbols on a note, the smuggled Rs 2,000 notes seized by Delhi Police in recent times are a lot similar to the real notes. The images issued by the police show how the duplicate bank note has a portrait of Mahatma Gandhi, the Ashoka Pillar emblem, and the signature of the RBI Governor as well as the denomination in Devnagri. The officer more revelations will be made said after forensic examination.
Read: Here's your guide on how to spot a fake Rs 2000 note
Serial Numbers: Each real note has a unique serial number. This is one feature that the counterfeit manufacturers have not been able to completely replicate. In the latest seizure of 330 notes with face value of Rs 6.6 lakh, only 80 had different serial numbers while 250 had the same.
Latent Image: When tilted at 45 degrees, a Rs 2,000 note shows the denomination value in numerics printed on a bar. This feature has not been replicated at all, said DCP Special Cell PS Kushwah.
Close Story
Personalise your news feed. Follow trending topics