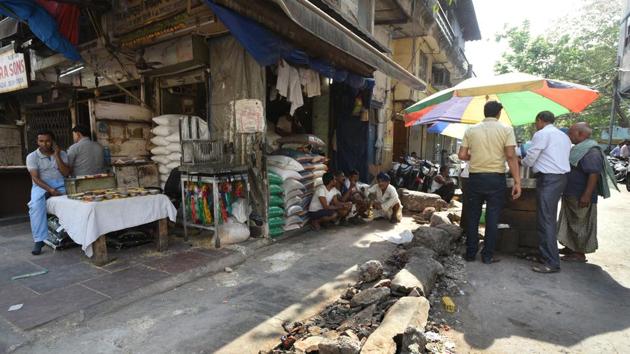 For the next seven days, South Delhi areas may face enforcement drive
The Special Task Force (STF), constituted to enforce the Supreme Court order to remove encroachments from public places in Delhi, has decided to focus on six 'heavily encroached' stretches
UPDATED ON MAY 03, 2018 08:09 AM IST
Six South Delhi roads may face an intensive anti-encroachment drive during the next seven days, officials said.
The Special Task Force (STF), constituted to enforce the Supreme Court order to remove encroachments from public places in Delhi, has decided to focus on six 'heavily encroached' stretches under the South Delhi Municipal Corporation (SDMC).
A Delhi government official privy to the development said during next seven days the force will be targeting squatters on Bhisham Pitamah Marg, parts of Aurobindo Marg, CV Raman Marg, Veer Savarkar Marg, Feroz Gandhi Marg and Raja Garden crossing.
The decision was taken in STF's second meeting held on Wednesday.
"The STF members reviewed the ongoing drive on Wednesday and planned their action for the next 10-15 days. Till now, the antiencroachment exercise has been satisfactory. The coordination among departments was also okay," the official said.
Another official, who attended the meeting, said the STF would submit a report pertaining to action taken so far before the Supreme Court on Thursday.
On April 24, the apex court told the Centre to rid Delhi of all encroachment on public land within two weeks. The force, constituted by the Union housing and urban affairs ministry on April 25, comprising top officials from the Delhi Development Authority (DDA), Delhi Police, the city's three municipal corporations and the New Delhi Municipal Council, is the first of its kind set up to target squatters in Delhi.
The STF held its first meeting on April 26. Udai Pratap Singh, vice chairman, Delhi Development Authority , who also heads the STF, said areas for action in coming days had been indentified and plan is ready for next 15 days.
Close