Rename Babar Road after Lieutenant Ummer Fayaz, demands Delhi BJP
Jul 20, 2017 11:10 AM IST
Lt Ummer Fayaz, a Rajputana Rifle soldier, was abducted from a wedding at a relative's house and shot dead in Shopian in Kashmir on May 10. Delhi BJP spokesperson has sent a letter in this regard to Prime Minister Narendra Modi, New Delhi MP Meenakshi Lekhi and the New Delhi Municipal Council
The Delhi BJP wants Babar Road in Bengali Market to be renamed after Lieutenant Ummer Fayaz, a Rajputana Rifle soldier, who was abducted from a wedding at a relative's house and shot dead in Shopian in Kashmir on May 10.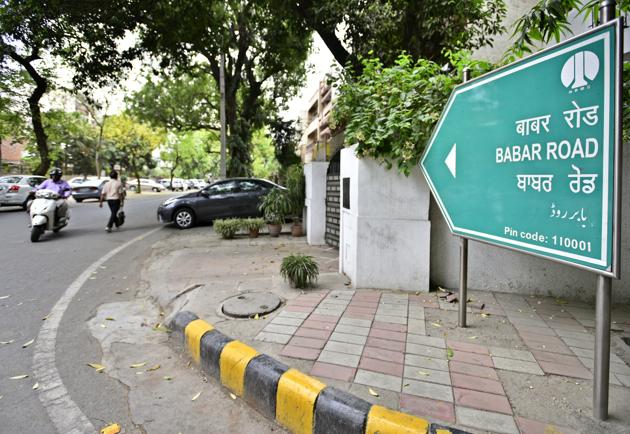 A farmer's son, Fayaz, had been commissioned into the Indian Army in December 2016.
Delhi BJP spokesperson Tajinder Pal Singh Bagga, in a letter to Prime Minister Narendra Modi, requested the road should be named after the slain soldier. "It will serve as a constant reminder to people who would visit the road of how a young man selflessly laid down his life for them and his Motherland."
However, a party insider said the letter written by Bagga is in his personal capacity, it was never discussed at forum in the party.
Bagga has also written to New Delhi MP Meenakshi Lekhi and New Delhi Municipal Council (NDMC) chairman Naresh Kumar.
"The whole nation is mourning the sacrifice of Lt Fayaz of Rajputana Rifle. He fought for Bharat and demonstrated extraordinary valour and courage. As a tribute to the brave soul, this is my sincere plea to you to rename Babar Road to Lt Umar Fayaz Road," the letter said, which was also tweeted by Bagga.
A senior official of the NDMC said the decision will be taken as per the laid down procedure for the future course of action once the letter is received.
In August 2015, Aurangzeb Road was renamed after former President APJ Abdul Kalam. In September 2016, Race Course Road was renamed Lok Kalyan Marg. Then in March 2017, Dalhousie Road was renamed after Mughal prince Dara Shikoh.