2012 Delhi gang rape verdict: Cop who led the probe says he is 'scarred for life'
Updated on Jul 19, 2017 02:56 PM IST
The Supreme Court has upheld the Delhi High Court verdict pronouncing death sentence to the four convicts in the December 2012 gang rape. Inspector Anil Sharma, who led the investigating team, told Hindustan Times that they made a watertight case to get justice for the Delhi braveheart.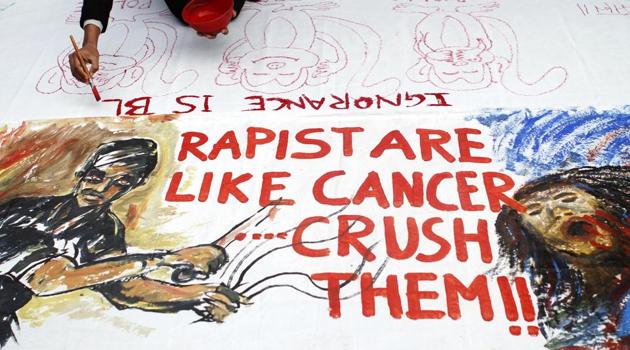 Hindustan Times |
, New Delhi
Shiv Sunny
Disturbing stories of brutal crime had been 'part of the job' for inspector Anil Sharma, a senior police officer who had served as the in-charge of several police stations. However, the Delhi gangrape, Sharma says, left him "shaken and scarred for life".
Sharma, who was the station house officer of the Vasant Vihar police station in December 2012, said he had promised to himself that he would make sure that the 23-year-old paramedical student received justice.
"When I met the victim in the hospital, I was shattered. I had vowed that I would get her justice," Sharma told HT over the phone, minutes after the Supreme Court upheld the death sentence to the four convicts in the case.
"She had an entire life and a promising career ahead of her. I took it up as a personal challenge to ensure justice for her soul," Sharma said.
Over the next five years, Sharma led the police team investigating the case. "From scientific and material evidence to DNA profiling, we had collected evidence to make watertight case against the accused. We made sure all loose ends were tied before we went to the court," he said.
During the subsequent probe, Sharma motivated his team by urging each member to take up the case as a "personal responsibility" to bring it to its "logical conclusion". "We knew that we could not undo what had happened. So we focused on what needed to be done so that such crimes do not reoccur."
Chhaya Sharma, the then deputy commissioner of police (south district), termed the apex court's verdict a 'landmark judgment' and thanked the investigating team members for their extraordinary and professional investigation.
"Being the head of the investigating team, I feel happy and satisfied that our probe has been appreciated by all the three courts — lower court, Delhi high court, and the Supreme Court. We had promised justice to the victim's family and today it was delivered," she said.
Dependra Pathak, Delhi Police spokesperson, welcomed the court verdict saying its investigation stood vindicated. "It is an important verdict," said Pathak.
Though the crime had brought much criticism for the Delhi Police's alleged inability in ensuring women's safety in the capital, they had gone on to quickly crack the case, nabbing all the six suspects within three days of the crime.