CBI says it's ready to re-examine Sikh riots case against Tytler
Updated on Nov 22, 2015 11:40 AM IST
After having cleared the Congress leader's name several times, investigating agency takes an about turn.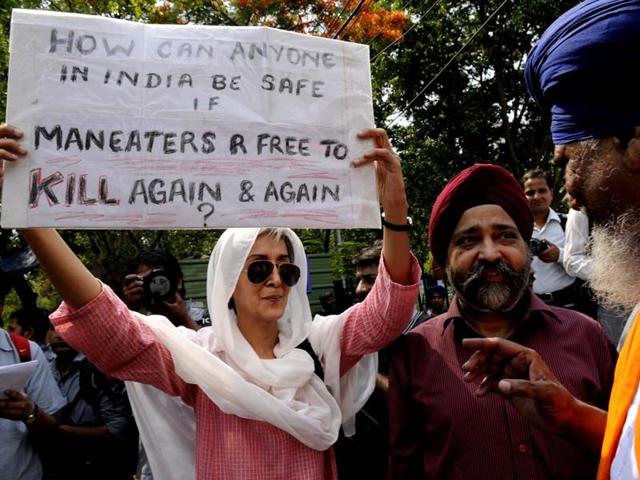 Hindustan Times |
, New Delhi
Avantika Mehta
The Central Bureau of Investigation told a city court on Tuesday it would re-examine a 1984 anti-Sikh riots case against Congress leader Jagdish Tytler after one of the complainants said she had traced witnesses against the accused but needed time to ensure their safety.
"It is respectfully submitted that if the applicant (complainant) provides (details of) the material witnesses in the interest of justice in the present matter, then the CBI is ready to take up further investigation on the additional evidence," the agency said in a reply filed before additional chief metropolitan magistrate SPS Laler.
The magistrate was on leave and the matter was fixed for further hearing on December 4.
Having cleared the Congress leader's name several times, the agency took an about turn on complainant Lakhvinder Kaur's statement that some righteous citizens had promised to provide details of the witnesses in question.
Kaur, who lost her husband Badal Singh in the riots, had on Tuesday sought to defer the hearing of the case so she could get time to provide reliable contact information regarding the witnesses quoted in the final report.
The agency had earlier said the witnesses were untraceable. However, after Kaur's application, the CBI said it had no objection to the case being deferred while Kaur found the contact details for material witnesses Resham Singh, Chanchal Singh, Alam Singh, Jasbir Singh, Santosh Singh and Narender Singh.
Kaur's application was filed through her advocate Gurbaksh Singh on the last date of hearing. She said she had been able to trace the witnesses through reliable links. She added that the witnesses had sought an assurance on their safety before deposing against Tytler.
Kaur's husband was killed during the riots on November 1, 1984.
Personalise your news feed. Follow trending topics