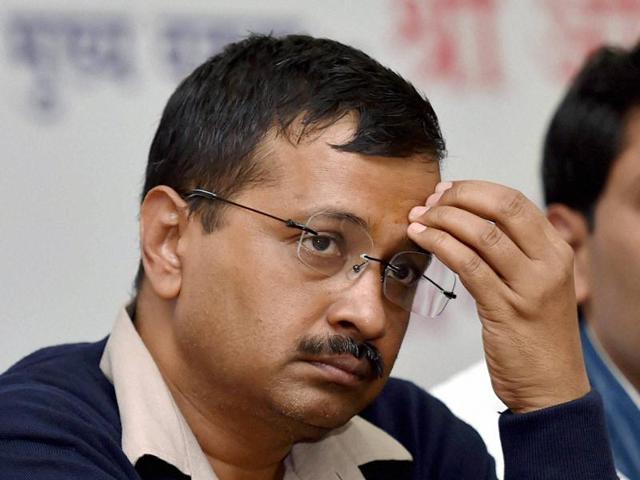 DDCA to file defamation case against Kejriwal, Azad over graft charges
The Delhi cricket association said on Wednesday a defamation case will be filed against Delhi chief minister Arvind Kejriwal and suspended BJP MP Kirti Azad over "baseless allegations" of corruption in the body.
UPDATED ON DEC 30, 2015 08:51 PM IST
The Delhi and District Cricket Association said on Wednesday it would file defamation cases against chief minister Arvind Kejriwal, top Aam Aadmi Party leaders and suspended BJP MP Kirti Azad for making "wild and baseless" corruption allegations against the body.
Dismissing fresh allegations of corruption, DDCA acting president Chetan Chauhan said the association was left with no alternative but take legal action against those levelling such allegations.
Chauhan said three agencies were already probing the cases against the DDCA and there was no need for a fresh investigation initiated by the AAP government. DDCA treasurer Ravinder Manchanda said the association would file cases against Kejriwal, Azad and all others present at a press conference where these allegations were made.
The AAP's probe is already under a legal cloud, with home ministry sources indicating the panel would be declared null and void. The senior BJP leader has also repeatedly refuted the charges, pointing out that a central probe during the UPA era gave him a clean chit.
The development came on a day the AAP alleged that, as DDCA president, Union finance minister Arun Jaitley tried to interfere in a police investigation linked to the sports body, demanding his resignation from the cabinet.
AAP spokesman Ashutosh said the senior BJP leader had misused his constitutional position as Opposition leader in the Rajya Sabha by writing to then Delhi Police commissioner BK Gupta and special commissioner Ranjit Narayan, in 2011 and 2012 respectively, in connection with a case linked to the DDCA-affiliated Syndicate Bank Club.
Ashutosh released copies of two letters written on DDCA letterhead, purportedly by Jaitley, who headed the body from 1999 to 2013.
In the October 27, 2011 letter addressed to Gupta, Jaitley is quoted as saying: "Some persons have been repeatedly approaching Delhi Police with complaints in relation to the identity of the Syndicate Bank Cricket Club.
"The complaints are completely unsubstantiated and do not disclose any offence. Certain office-bearers of DDCA are feeling harassed by repeated questioning in this regard. I would request you to look into this matter so that it can be fairly dealt with and closed since the DDCA has done no wrong," it further quotes Jaitley as saying.
"Is it not misuse of your constitutional position as leader of Rajya Sabha, interfering in a criminal investigation?" Ashutosh asked.
"Being an eminent lawyer yourself, can you deny that your action amounts to directly obstructing police investigation. And on what basis did you conclude that the complaint regarding Syndicate Bank Club were unsubstantiated and disclosed no offence?"
The DDCA claims that in 2005, the club belonging to the nationalised Syndicate Bank was converted into a private club. The bank had written to one Bhola Shankar, allowing him to run it as a private club. Subsequently, the bank reversed its position and Shankar agreed to hand the control back to the Bank.
The AAP spokesman asked: "What was your interest in trying to derail the investigation, and did you reveal your action in the next DDCA AGM?"
In a press release at the news conference, AAP argued that it was a very serious matter considering the clout Jaitley wielded in the central government and that the Delhi Police reported to the centre.
Close