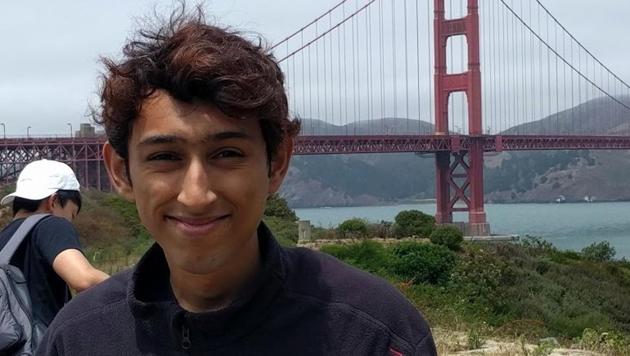 Delhi student with Rs 1.25-cr Uber offer sets eyes on hard work, burritos in San Francisco
Sidharth, who is a Computer Science student at Delhi Technological University loves football and wants to travel extensively.
UPDATED ON FEB 17, 2017 10:34 PM IST
Sidharth, a final year Computer Science student at Delhi Technological University (DTU), remains off social media. He had deactivated his Facebook account sometime back and he now uses the time saved to play video games and football. "I love playing football myself and also the FIFA games on my computer. I also manage to play guitar," he told HT.
The 21-year-old who bagged a Rs1.25 crore offer from Uber Technologies says he has not planned his future, but wants to travel extensively.
"I will move to San Francisco, US, by October, if everything goes well with the visa procedure. If there is a delay, then I will join the Uber office in Bangalore," said Sidharth, who had earlier done a seven-week internship with Uber. "There are lot of experts there so I am hoping to learn a lot and do some good work," said Sidharth. However, his immediate plan after landing at San Francisco is to eat a burrito — a popular Mexican wrap.
Sidharth, who takes interest in operating systems, was also part of the team that designed DTU maps. He is only the second student from DTU to have received such a big offer in campus placements. In 2015, software giant Google had hired a student for an annual salary of Rs 1.27 crore.
A former student of DPS Vasant Kunj, he was always keen on becoming a software engineer. He scored 95.4% in Class 12 with 98 in mathematics and computer science. "From the very start I knew that I wanted to do Computer Science which is why I did not join IIT. With my score in JEE, going to IIT meant taking up other engineering discipline. I am glad that I joined DTU," said Sidharth.
Moreover, he said, he loved Delhi and did not want to move out.
His teachers describe him as someone who is very observant and innovative. "He was one of the good students in the class who had the right guidance. We were hoping he would do well and he has proven it," said a computer science professor at DTU.
The head of placement, RS Walia at the university said seeing his good work during his internship he was given the offer. "This is a pre-placement offer, as Sidharth had done an internship with the company. In such cases the employer reviews the work during the period and then offers are made," said Walia.
Close